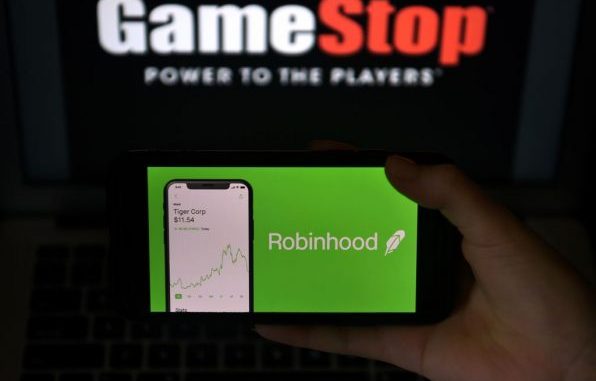 OAN Newsroom
UPDATED 4:45 PM PT – Thursday, January 28, 2021
A group of bipartisan lawmakers condemned the financial services company, 'Robinhood,' for restricting stock trades.
In a statement Thursday, Sen. Sherrod Brown (D-Ohio) said, "People on Wall Street only care about the rules when they're the ones getting hurt." Brown, who is the incoming chair of the Banking and Housing Committee, said he plans to hold a hearing in response to the company's block.
NEW: Incoming Senate Banking Chair Sherrod Brown says his panel will hold a hearing on the stock market in the wake of the Gamestop saga:

"It's time for the SEC and Congress to make the economy work for everyone not just Wall Street." pic.twitter.com/J9miZ1SHsw

— Alex Salvi (@alexsalvinews) January 28, 2021
Robinhood announced it would stop the trading of 'GameStop,' 'AMC,' 'Nokia' and other stocks that they considered volatile. However, reports said the move only restricted small-time investors while it allowed large hedge funds to continue to buy and trade.
Sen. Brown added that Americans are aware the Wall Street system is broken and are calling on Congress and the SEC to "make the economy work for everyone." In agreement were Representatives Alexandria Ocasio-Cortez (R-N.Y.), Rashida Tlaib (R-Mich.) and Sen. Ted Cruz (R-Texas), who also called for a hearing into Robinhood's decision.
This is unacceptable.

We now need to know more about @RobinhoodApp's decision to block retail investors from purchasing stock while hedge funds are freely able to trade the stock as they see fit.

As a member of the Financial Services Cmte, I'd support a hearing if necessary. https://t.co/4Qyrolgzyt

— Alexandria Ocasio-Cortez (@AOC) January 28, 2021
Fully agree. 👇 https://t.co/rW38zfLYGh

— Ted Cruz (@tedcruz) January 28, 2021
This is beyond absurd. @FSCDems need to have a hearing on Robinhood's market manipulation. They're blocking the ability to trade to protect Wall St. hedge funds, stealing millions of dollars from their users to protect people who've used the stock market as a casino for decades. https://t.co/CGkJxVfzkv

— Rashida Tlaib (@RashidaTlaib) January 28, 2021
Some lawmakers took less direct stances on the issue. House Speaker Nancy Pelosi said the Biden administration and Congress members will look into the matter, but she did not say whether she found Robinhood's decision ethical.
"Interesting, isn't it," Pelosi noted. "I understand that the administration is taking a look. The SEC is taking a look at what that is, but we will all be reviewing it, but interesting."
Sen. Marsha Blackburn (R-Tenn.) called on Robinhood to "free the traders" on social media, but did not elaborate much further on her position.
Free the traders on @RobinhoodApp.

— Marsha Blackburn (@VoteMarsha) January 28, 2021
"This is something that is developing, we need to be watching this situation, we need to be paying attention to what is happening with the market," Blackburn commented. "And I think I'll just leave it at that."
There has not yet been a date set for when Congress members will start a hearing, but more updates are expected in the coming days.
MORE NEWS: