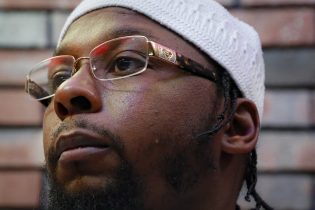 OAN Newsroom
UPDATED 8:51 AM PT – Wednesday, December 16, 2020
A Minnesota man whose case was prosecuted by now-Democrat Sen. Amy Klobuchar is getting his life-sentence commuted. On Tuesday, the state's Board of Pardons shortened Myon Burrell's sentence to 20-years, which he will finish out under supervised release.
Burrell was convicted at the age of 16 for the killing of Tyesha Edwards who was hit by a stray bullet in her home. Gov. Tim Walz, a major player in the decision, insisted "justice is not served by sending a child to prison for life for a horrible mistake."
"He is very happy to have the opportunity to go home to his family and start the next chapter of his life," stated attorney Perry Moriearty. "He asks that you respect his privacy while he adjusts to life on the outside."
Burrell was welcomed by dozens of supporters as he took his first steps as a free man.
#MyonBurrell was released today #wcco #newsphotos #minnesota pic.twitter.com/NTsYmX1zw5

— Dymanh Chhoun (@Dymanh) December 16, 2020
Burrell's case gained national attention in February after an investigation conducted by the Associated Press raised concerns over Klobuchar's handling of the case. The investigation concluded there was no physical evidence tying him to the murder.
The post Minn. man prosecuted by Sen. Klobuchar walks free first appeared on One America News Network.