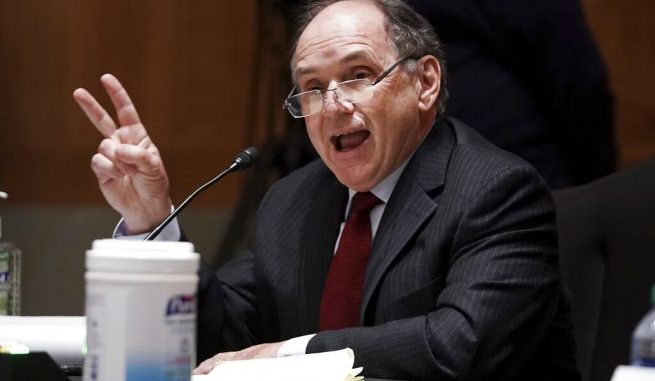 OAN Newsroom
UPDATED 1:50 PM PT – Wednesday, December 16, 2020
The Senate Homeland Security Committee recently heard testimony regarding voting irregularities in the 2020 election.
During Wednesday's hearing, lawmakers heard from several witnesses, including former Director of the Cybersecurity and Infrastructure Security Agency Christopher Krebs and Elections Commissioner Donald Palmer.
Attorney James Troupis suggested the left urged the Supreme Court to ignore substantive issues within the election, including claims of voter fraud. He argued that Democrats have continued to fail in rebutting irregularities while choosing to ignore them instead.
Committee chairman Ron Johnson (R-Wis.) also blasted ranking Democrat Gary Peters (D-Mich.) after the Michigan senator accused Johnson of amplifying disinformation.
Johnson has made it very clear that there's no denying fraud occurred during this election and lawmakers have a responsibility to Americans to provide clarity. Many Republicans on the panel said changes must be made regarding election law in the future.
Meanwhile, Sen. Rand Paul (R-Ky.) pointed out that a court's decision to dismiss a case alleging voter fraud doesn't mean fraud did not take place.
During the hearing Wednesday, the Kentucky senator asked former Solicitor General Ken Starr if the cases were dismissed for procedural reasons. Starr agreed and went on to say the best example of this was the Supreme Court's decision to dismiss a Texas lawsuit contesting election results in four battleground states.
Former United States Solicitor General Ken Starr: Pennsylvania "Flagrantly Violated" Laws Ahead of Election.

— Donald J. Trump (@realDonaldTrump) December 16, 2020
Sen. Paul said it's important to recognize the courts are not stating that there was no fraud.