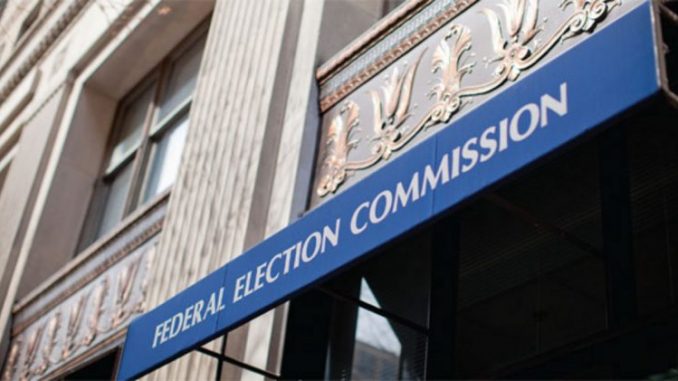 OAN Newsroom
UPDATED 10:15 AM PT – Thursday, December 10, 2020
The Senate has restored the full slate of Federal Election Commission members. The upper chamber recently voted to confirm the three new commissioners to the FEC, granting the standard six members on the agency.
The FEC is responsible for regulating and enforcing federal campaign finance law. This is especially essential in the 2020 election, which is reportedly the most expensive election year in U.S. history with a whopping $14 billion price tag.
Among those confirmed is Shana Broussard who will be the first African American to have a seat on the commission. She was confirmed in a 92 to four vote and will now be one of the three Democrats sitting on the board.
The other two picks, Sean Cooksey and Allen Dickerson, are both Republicans. Cooksey formerly served as general counsel to GOP Sen. Josh Hawley and was confirmed in a 50 to 46 vote, while Dickerson was a legal director of the Institute for Free Speech and was confirmed in a 49 to 47 vote.
Welcome votes by the Senate today to rebuild @FEC. I look forward to a cordial & productive working relationship with Sean Cooksey & Allen Dickerson. I'm especially pleased with the pathbreaking appointment of my longtime friend and colleague Shana Broussard! Let's get to work! pic.twitter.com/JOSnRx5WRV

— Ellen L 😷 Weintraub (@EllenLWeintraub) December 9, 2020
This marks the first time the commission has had a full slate of six commissioners, three from each party, since 2017. This effectively restores the agency's ability to conduct official business.
Prior to the most recent wave of confirmations, the agency did not have the minimum of four commissioners to meet for the majority of the 2020 races. This means they could not take enforcement actions for campaign finance violations.
The commission lost its quorum in July after GOP commissioner Caroline Hunter resigned. Additionally, two of the current three members of the commission, Ellen Weintraub and Steven Walther, have been serving in hold-over status for years after their terms expired in 2007 and 2009 respectively.
Thus, Senate Republican leadership is working to appoint a clean slate of six new commissioners to replace each of these senior members. However, the timeline of confirming these new commissioners is not yet clear.
Meanwhile, the three current commissioners, Weintraub, Walther and James Trainor, are celebrating the most recent confirmations, while enthusiastically noting "it's time to get back to business."