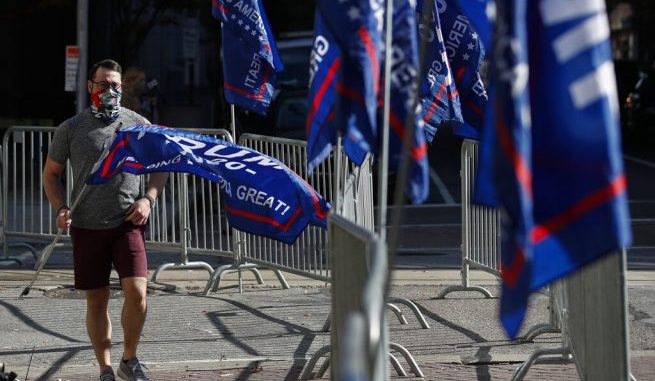 OAN Newsroom
UPDATED 10:25 AM PT – Monday, November 9, 2020
Hundreds of President Trump's supporters flocked to Pennsylvania to contest the election results in which they believe are rigged.
Over the weekend, supporters gathered and chanted the slogan "Stop the Steal" in reference to allegations of voter fraud, which favored Democrat Joe Biden.
The President and many of his followers claimed numerous cases of fraudulent ballots, including tossing out ballots that were for President Trump and adding ballots for Biden.
Massive turnout at Harrisburg, PA. #AuditTheVote pic.twitter.com/vMbBzpBckZ

— Rep. Paul Gosar, DDS (@RepGosar) November 7, 2020
On Friday, the group was joined by GOP congressmen Jim Jordan of Ohio and Scott Perry of Pennsylvania.
"We're not asking for too much, we want the ballots and the votes that are counted to be legal, to be valid," Rep. Perry explained. "We want them to be set, to have a postmark on them either on or before Election Day not after Election Day."
The Trump administration has said for months the increased use of mail-in ballots would lead to widespread voter fraud across the nation and has promised legal action in several swing states within the upcoming weeks.