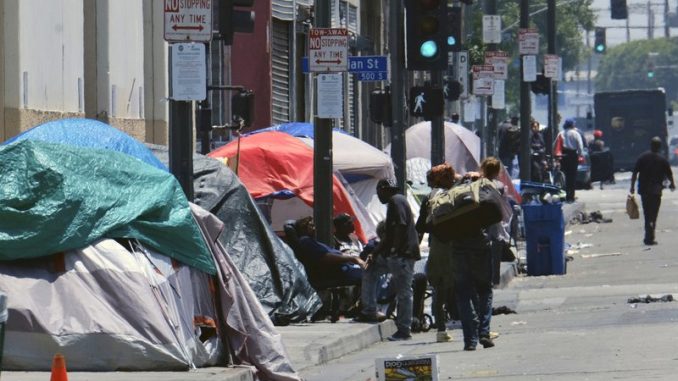 OAN Newsroom
UPDATED 11:49 AM PT – Wednesday, July 21, 2021
According to former San Diego Mayor Kevin Faulconer, Democrat Gov. Gavin Newsom is inviting homeless people into the state of California. In a tweet on Tuesday, Faulconer noted it's reckless for Newsom to tell residents they have a responsibility to accommodate homeless people from other states.
We are investing $12 billion to address homelessness in California – but money alone won't fix this – we must spend smarter, faster, and more effectively. Our approach will get people humanely out of encampments and into the housing & mental health services they need. #CAcomeback pic.twitter.com/BqZOLsyjxY

— Office of the Governor of California (@CAgovernor) July 19, 2021
Newsom made those remarks while speaking at a briefing on Monday as he signed a $2 billion package for housing and homelessness. He explained that almost half of this will fund housing for the homeless over the next two years.
"At the end of the day we have to take accountability, responsibility, do more and do better," Newsom stated. "And that's what this budget intends to do. It's about results, it's about getting people off the streets."
The Democrat governor went on to point out that people at all income levels want to come to the Golden State for "new beginnings," which he said is "part of the California dream" that he has "a responsibility to accommodate and enliven."
Faulconer suggested that Newsom should instead remove tent encampments, especially as a federal report this year is showing homelessness rose by 7 percent from January 2019 to 2020.