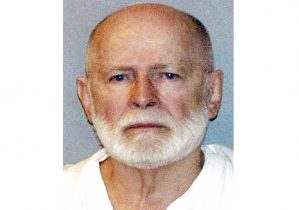 OAN Newsroom
UPDATED 9:40 AM PT – Wednesday, November 4, 2020
The family of one of America's most notorious crime bosses is seeking justice for his death in prison. According to reports, the family of James 'Whitey' Bulger recently filed a civil lawsuit against the Federal Bureau of Prisons and 30 unnamed employees.
They have alleged the prison system failed to protect Bulger who was killed within 12-hours after transferring to the U.S. Penitentiary Hazelton in West Virginia. Additionally, they argued the prison knew they were putting Bulger in harms way because they failed to take precautions to protect him even though he was well known for being a "snitch."
"They should get the answers they've been looking for," said Steve Davis, brother of Bulger. "To me, I think it was all premeditated…I think it was all set from his whole move, they just waited for the write time."
Bulger was one of America's most wanted criminals for 16 years after fleeing Boston in late 1994. At 81-years-old, he was captured in Santa Monica, California in 2013 and later convicted for participating in 11 murders.
Bulger was sent to federal prisons in Florida and Arizona before being transferred to Hazelton. He was allegedly beaten by a lock-and-sock type weapon. His killer is still not yet known.
"If a person is threatened within a population, then they would take precautions because the person is essentially in the custody of the BOP," explained John Gamel, a retired FBI agent. "And they're responsible for him."
The family is seeking damages for Bulger's physical and emotional suffering as well as wrongful death. However, it's unknown how much money they are seeking.
Meanwhile, an investigation into Bulger's death is ongoing and is being spearheaded by the West Virginia U.S. Attorney's Office.