Commentary
China is more involved in your life than you might think. Sure, who doesn't like fried rice? Who doesn't own a thing "Made in China?" However, the kind of involvement I am talking about runs deeper than that.
Precisely speaking, the Chinese Communist Party (CCP) is becoming increasingly involved in the everyday lives of Americans.
Take my friend Bill for example. He and his wife have three school-aged children. Bill enjoys cooking in his kitchen equipped with GE Profile appliances. The family loves Smithfield ham and bacon. Every now and then, they watch a movie at the nearby AMC theater or go on a road trip in their Volvo XC90. The kids have been doing remote learning via Zoom, which is also how they stay connected with families and friends. Bill's boys like to play video games, such as League of Legends by Riot Games. Bill is training for his second Ironman race that will take place in July in New York. The family will then take a week-long vacation staying at the famed Waldorf Astoria.
Sounds familiar? Do you know someone like Bill? Do you use any of the iconic products Bill enjoys?
Do you know these products are owned by CCP-controlled Chinese companies or individuals who have pledged allegiance to the CCP?
More Complicated than Business Decisions
Over the past two decades, China's state-controlled enterprises embarked on a buying spree for all-things-western. The above-mentioned brands, which are only a small sampling, all became Chinese-owned between 2010 and 2016. Volvo was purchased by Geely for $1.5 billion in 2010. GE Appliances was acquired by Haier in 2016 for $5.6 billion.
The reasons behind the Chinese takeovers are more complicated than pure business decisions. Fan Yu, an expert on finance and economics, sees a few recurring themes behind the purchases:
Moving assets abroad, i.e. money laundering. Some Chinese companies were very active in buying up assets abroad, such as Anbang Insurance (who purchased AMC), HNA Group/Hainan Airlines, etc. They were suspected of moving assets abroad for high-level CCP cadres.
Securing valuable resources, like food, land, oil, etc. Shuanghui's take-over of Smithfield Foods was to secure pork supplies.
Projecting CCP soft power. The CCP was buying up Hollywood studios to inject some subtle propaganda into American films and TV shows. U.S. films, TV shows, and even video games are very influential and over time, these influences will help project a positive view of the CCP. China's internet and entertainment giant Tencent has fully owned Riot Games since 2015. With over 300 investments in its gaming portfolio, Tencent is also the world's largest games publisher, in addition to owning QQ and WeChat.
Buy for-profit businesses and often this is acquiring a famous Western brand so they can market these products back to the Chinese domestic market to make money. GE's takeover by Haier belongs to this category. In addition, Shandong Ruyi is a fashion conglomerate (aka "China's LVMH") that bought a bunch of high fashion brands like LANVIN, St. John, and Bally. Similarly, when China Fosun bought the Club Med vacation resort chain a few years ago, it was also to profit from Chinese travelers who go on vacation at these resorts.
Let's take a closer look at some of these acquisitions.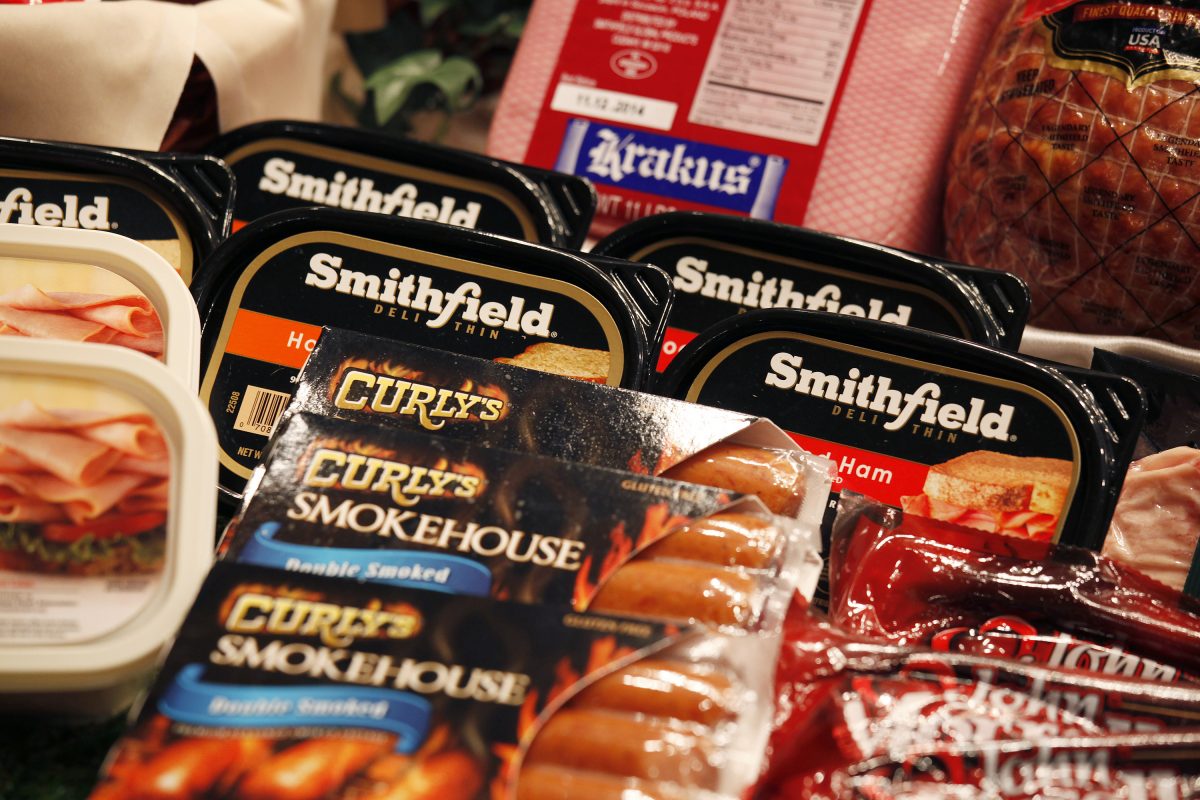 Smithfield Takeover: $4 Billion Loan Approved in 24 Hours
Smithfield Foods, the world's largest pork producer, was purchased by China's Shuanghui (later renamed to WH Group) for $4.7 billion (30 percent above Smithfield's market value) in 2013. The deal also included 146,000 acres of American farmland. At the time, it was the largest takeover of an American consumer brand by China.
A documentary (pdf) produced by NPR in 2014 revealed the CCP's involvement in the deal. The Bank of China, owned by the CCP, approved Shuanghui's $4 billion loan to buy Smithfield in a single day. In its annual report, the Bank of China highlights the Smithfield takeover as "social responsibility" and that it "spares no effort to support Chinese enterprises in their international competition."
Then-president of Shuanghui told NPR: "The Chinese government has been supporting us with preferential policy, as well as investment. For instance, the Bank of China has shown great support both financially and politically."
Smithfield CEO Larry Pope, who originally denied the knowledge of any Chinese government involvement, was shocked when NPR presented him with the above findings. "I don't think I could go out today and get the U.S. government to support making a $4 billion loan as a social responsibility for Smithfield to move forward on a foreign—on a foreign country's territory. No, I don't think that's doable in any industry that I can think of," Pope said in the video.
Why would the CCP support such a takeover? Its "five-year plan" dated 2011 directs food companies such as Shuanghui to obtain more meat for their production lines by purchasing overseas businesses.
According to this Reuters report, Smithfield Foods renovated its Virginia plant to supply carcasses to China. A person with direct knowledge of operations said, "There were departments that were completely eliminated, or erased, or remodeled." Workers in the Smithfield, Virginia plant have been boxing up pig carcasses to ship to China. Arnold Silver, Smithfield's director of raw materials procurement, said at an industry conference that sales to China could eventually create bacon and ham shortages for American consumers.
The Smithfield purchase was a prime example of the CCP's goal to secure valuable resources. China is the world's biggest pork consumer. Swine flu, injecting pigs with hormones and drugs, etc. are rampant in China. They cause scandals and social unrest. So they need to look outside for good quality pork.
Along these lines, the CCP also signed oil supply deals with Brazil and Venezuela to secure valuable crude oil at bargain prices.
Caught in the Crossfire
The Waldorf Astoria was acquired by an obscure Shanghai-based Anbang Insurance Group for nearly $2 billion in 2014. The Waldorf has hosted every U.S. president since 1933. Since the purchase, the U.S. State Department prefers putting U.S. diplomats up in a different hotel.
In Feb. 2018, the Chinese government took over control of Anbang Insurance and its assets, including Waldorf Astoria. Its chairman was charged with alleged economic crimes. Sources close to the inner circle of the CCP said that Anbang, one of China's most politically connected companies, used financial transactions to funnel and launder funds abroad on behalf of the Jiang faction, while at the same time parlaying their roles as business tycoons to spy on and influence foreign dignitaries.
The Jiang faction is a faction within the CCP that is fighting for control of the Party. It is named after the former CCP head Jiang Zemin. It is concentrated in Shanghai, and it opposes the current head Xi Jinping.
Who would have imagined that only four years after the change of ownership, the historic American icon Waldorf Astoria would be stuck in the middle of factional in-fighting of the CCP.
Chinese conglomerate Dalian Wanda bought Kansas-based AMC theaters for $2.6 billion in 2012. Wanda bought Ironman in 2015. In 2016, Wanda spent $3.5 billion to acquire Legendary Entertainment, whose portfolio includes "Jurassic Park," "Warcraft," "Godzilla," and "Pacific Rim."
Wanda's global buying spree also included luxury hotels, sports clubs, landmark architecture, yacht clubs, and even artwork by Picasso and Monet. By 2017, Wanda and its Chairman Wang Jianlin owned over 80 five-star hotels, over 1,300 movie theaters, 2 movie studios, sports teams, and hundreds of commercial real estate developments around the world.
How did Wanda's Chairman build up a $32.2 billion fortune in just 12 years?
Similar to Anbang Insurance, Wanda and its Chairman fell out of favor in Beijing in 2018, as its backbone inside the Party was weakening due to CCP infighting. According to a commentary by economist He Qinglian, Xi could no longer tolerate the "white gloves" money laundering and wanted to prevent too much wealth from flowing out of China. Wanda's buying spree ended. It began to struggle with huge debt and was forced to offload some of its purchases, including AMC and Ironman.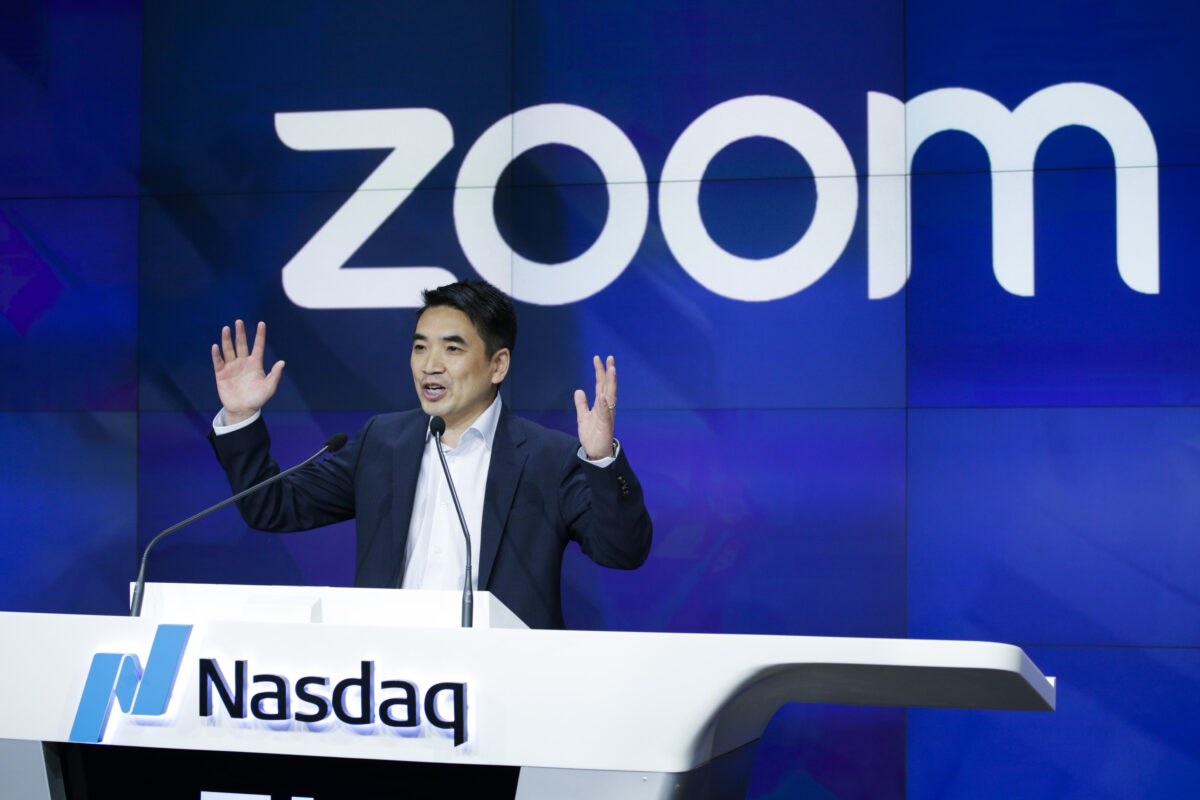 Zoom: Software Made in China
Unlike other businesses that were purchased by Chinese entities, Zoom remains American, but the Chinese government has no problem exerting control over it.
According to Zoom's 2019 IPO prospectus, its product development engineering team is largely based in China. In addition, some servers of Zoom are based in China.
Zoom's founder and CEO, Eric Yuan, came to the United States as an engineering student in the 1990s. He worked for Webex, and then Cisco. Yuan left Cisco in 2011 to start Zoom. In a short 9 years, Zoom went IPO and Yuan became a billionaire.
A highly technical investigation about Zoom's encryption by Citizen Lab revealed that "Zoom app uses non-industry-standard cryptographic techniques with identifiable weaknesses. In addition, during multiple test calls in North America, we observed keys for encrypting and decrypting meetings transmitted to servers in Beijing, China."
With the bulk of its R&D done inside China, Zoom has to obey Chinese rules. Chinese tech companies are legally obligated to "provide technical support and assistance to public security organs and national security organs that are safeguarding national security and investigating criminal activities in accordance with the law."
In 2020, a Zoom executive (in China) was charged with disrupting video meetings commemorating the 1989 Tiananmen Square massacre at the request of Chinese authorities and providing information about meeting participants in the United States.
Several U.S. lawmakers have asked Eric Yuan to clarify the company's data practices, whether any data was shared with Beijing and whether it encrypted users' communications. One Republican senator wrote to Yuan asking him to "pick a side" between the United States and China.
Because of Zoom's questionable security implementation and illicit connection to the CCP, many companies and governments around the world have banned the use of Zoom. Those include Google, SpaceX, NASA, Taiwan, the German Foreign Ministry, the U.S. Senate, the Australian Defense Force, the NYC Dept. of Education, etc.
The Buying of US Land
China is among the many buyers of U.S. land. The Smithfield takeover included 146,000 acres of farmland. There has been a tenfold expansion of Chinese ownership of farmland in the United States in less than a decade. Massive Chinese investment in American farmland is troubling for it puts the food security of the nation in the hands of a hostile foreign power. There is another type of land that also is very valuable to the Chinese government.
A strategic plot of land in Texas is owned by a Chinese billionaire with strong ties to the CCP. Sun Guangxin wants to build a wind farm on his 130,000-acre parcel of land in southern Texas, just a stone's throw away from the Air Force's largest pilot training base and several dozen miles from the U.S.-Mexico border.
Sun's Guanghui Energy Co. purchased the land in 2018.
Sun is a former Chinese military officer who had "no money but was bursting with ambition" when he left the army in 1989. Today Sun, with a $1.9 billion net worth, is the chairman of Guanghui Industry Investment and dubbed as "Xinjiang's richest man." The land Sun purchased at bargain prices throughout Xinjiang is now being used to house Uyghur Muslims and other political prisoners in concentration camps.
Awareness and Vigilance
CCP-controlled entities continue to expand control globally. No matter what their motivations are behind the acquisitions, one thing is for sure: the CCP wants control.
U.S. businesses and consumers need to be aware of what companies are owned by China, what risks are posed, and make informed decisions on what brands or products to support. Regardless of whether the risks are high or low, awareness is still very important.
Thomas Jefferson once said: "Eternal vigilance is the price of liberty."
To safeguard our liberty, we need more awareness and vigilance when dealing with the Chinese communist regime.
Views expressed in this article are the opinions of the author and do not necessarily reflect the views of The Epoch Times.