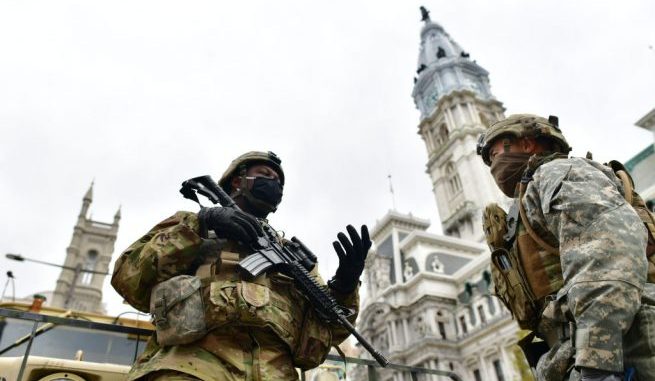 The National Guard has arrived in Philadelphia, Pa. as the city prepares for more unrest following the police shooting of Walter Wallace Jr.
Members of the Pennsylvania National Guard arrived in the city on Friday morning to protect vulnerable city landmarks and businesses.
On Monday, police said Wallace ignored multiple orders to drop his knife when police responded outside his home in a West Philadelphia neighborhood.
The deadly shooting sparked a week of violent demonstrations in the city which included looting and rioting. Meanwhile, the city has implemented a 9 p.m. curfew.