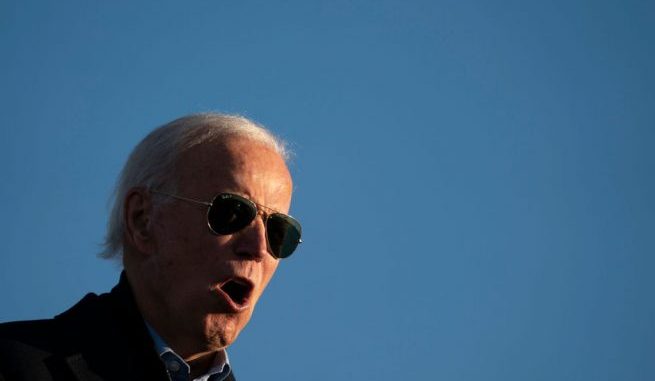 OAN Newsroom
UPDATED 4:20 PM PT – Friday, October 30, 2020
Democrats have been losing confidence in their presidential nominee's campaign strategy.
Joe Biden and his running mate, Kamala Harris, have planned to visit Republican stronghold states like Texas and Georgia in the days leading up to Election Day.
The Biden campaign has apparently tried to "expand the map" by reaching out to these states. However, this left Democrat strategists nervous that their candidate is not focusing enough on battleground states such as Pennsylvania and Michigan.
In the meantime, President Trump has targeted these swing states in the final days leading up to the election. On Friday, he hosted rallies in Michigan, Wisconsin, and Minnesota.