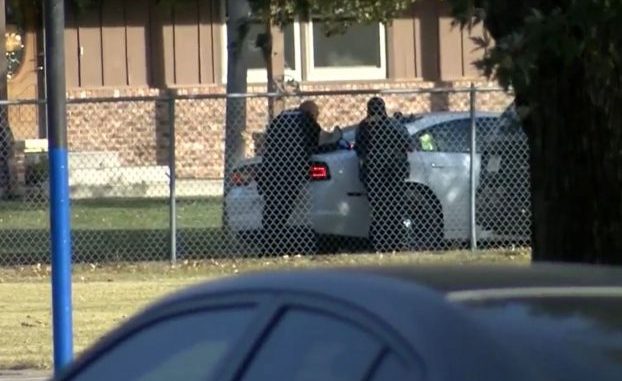 A police officer and a 56-year-old were hospitalized with gunshot wounds following a shooting on Friday night in Lyons, Kansas. The incident occurred when a Lyons officer responded to a 9-1-1 call from a man who said he was being threatened with a gun.
According to reports, the responding officer was shot by 40-year-old Adam Hrabik upon arrival at the scene. Two bystanders reportedly witnessed the shooting and helped the officer escape the area by driving him to a hospital in the nearby city of Witchita, where he remains critical condition.
Additional officers also located another man with gunshot wounds outside of the residence. Reports later revealed that the victim was the one who placed the original 9-1-1 call. The man, who is reported to be a local high school basketball coach, is being treated at a local hospital for serious injuries.
After the shooting the men, Hrabik retreated into his home and prompted an hours-long standoff with police. The standoff ended after a special response team was able to talk him out of the home peacefully.
"The Kansas Highway Patrol negotiators were in contact with him (Hrabik) and did a great job getting him out," KBI Special Agent Cory Latham stated.
The Kansas Bureau of Investigations is probing the incident.