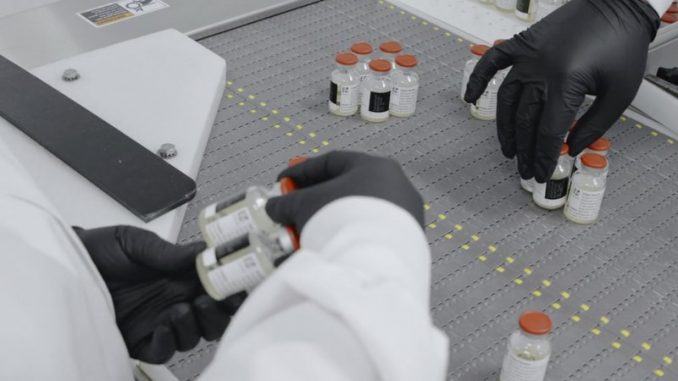 OAN Newsroom
UPDATED 7:06 AM PT – Tuesday, August 17, 2021
Florida Gov. Ron DeSantis (R) unveiled his latest plan to combat COVID-19, which includes opening antibody treatment sites. In the announcement Monday, the Republican said the site at Camping World Stadium in Orlando will be able to treat 320 patients a day, free of charge. DeSantis said he wants to use every tool at his dispense to protect the people of Florida.
"We've spoken to different systems and asked them: of your admitted patients for COVID, what percentage of them had received a monoclonal antibody prior to being admitted?" he explained. "And they say, well over 90 percent of their current admissions did not get the monoclonal antibody treatment, so that is a tool in the toolbox that really needs to be used."
I am in Orlando today with healthcare professionals to discuss the impact of using monoclonal antibody treatments and Florida's latest expansion of these treatments in Central Florida.
Watch live: https://t.co/r85Gu6l3U5

— Ron DeSantis (@GovRonDeSantis) August 16, 2021
The Orlando center will also be open seven days a week with the goal of reducing hospitalizations in the state.
"We've really, I think, identified over the last couple weeks one thing that just wasn't known enough in terms of, you know, what do you do when when you get a positive test of COVID-19," DeSantis stated. "And basically, early treatment with these monoclonal antibodies, Regeneron and others, have proven to radically reduce the chance that somebody ends up being hospitalized."
The Florida governor said there are plans to open up other COVID antibody centers, so people have an easier time finding treatment. The Republican then credited President Donald Trump by explaining that he's the reason treatments are free for Floridians.
"The Regeneron, just so everyone knows, is free," DeSantis explained. "The Trump administration basically just bought all of the monoclonal antibodies once they were being developed. So, it does not cost the state of Florida anything to get here, it does not cost the patients any money to receive it."
Aside from Camping World Stadium, there's an additional antibody site open in Jacksonville for COVID positive patients to seek treatment.