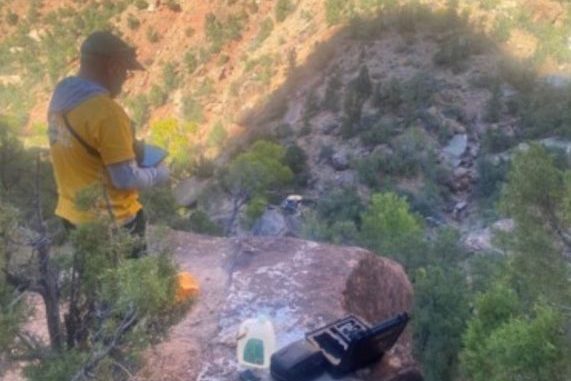 OAN Newsroom
UPDATED 3:00 PM PT – Sunday, October 18, 2020
Search and rescue crews in Utah found a California woman alive nearly two weeks after she went missing in Zion National Park. The National Park Service announced 38-year-old Holly Courtier was rescued on Sunday.
Rangers reportedly received a credible tip from a visitor who said they had seen her. She has since been reunited with her family.
Missing Person Holly Suzanne Courtier Found at Zion National Park. She has been reunited with her family. pic.twitter.com/DdAySxn5Dj

— Zion National Park (@ZionNPS) October 18, 2020
In a statement, Courtier's family expressed they are overjoyed she was found safely. They thanked park rangers, search teams and volunteers for their efforts.
"We are also so grateful to the countless volunteers who were generous with their time, resources and support," read the statement. "This wouldn't have been possible without the network of people who came together."
This came after she was reported missing on October 6th.
If you have any information regarding this individual, contact the NPS ISB Tip Line at (888)653-0009.#USParkRangers pic.twitter.com/bR8H7DxkG8

— Zion National Park (@ZionNPS) October 10, 2020
Courtier reportedly lost her job due to the pandemic and bought a van to travel to different national parks.
"She was an avid hiker, anytime that she had free time she was out, even in California, hiking," said Kailey Chambers. "This was something that was very close to her heart."