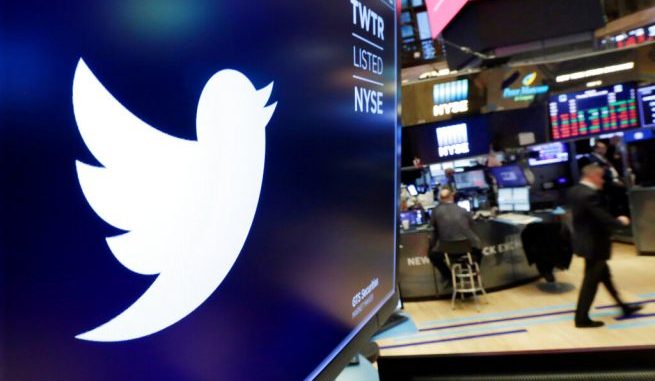 OAN Newsroom
UPDATED 9:35 AM PT – Thursday, October 15, 2020
The mission statement of social media site Twitter is to "give everyone the power to create and share ideas and information instantly without barriers." However, when conservatives tried to share an explosive report detailing a cache of emails sent to and from Hunter Biden to his contacts in Ukraine, Twitter began erecting barriers to stop the story.
Beginning with those that "created" the information, Twitter locked the main account of the New York Post, which remained down through Wednesday night. With the post "silenced," the site moved on to the "sharers" with White House Press Secretary Kayleigh McEnany becoming a quick target.
McEnany received a notification from Twitter regarding her personal account, which claimed she violated its rules against "distributing hacked material." Twitter demanded she remove the post in order for her to regain access to her account, which led her to tell reporters she will not censor reports that "may not fit the ideology of Silicon Valley." She strongly condemned the platform's demand and said it was "not the American way."
Even OAN's own Jack Posobiec was banned after he tried to share the story. Posobiec said in a statement, "Silicon Valley has declared themselves the oligarchs of speech in this election." He went on to say, "they must be declared as public utilities and broken up in the name of national security."
Meanwhile, Sen. Josh Hawley of Missouri ,who has routinely introduced legislation aimed at curbing immunities for tech companies under Section 230 of the Communications Decency Act, demanded action. He first filed a complaint with the Federal Election Commission, arguing that the "active suppression of public speech" amounted to a "egregious campaign finance violation" that benefits the Bidens.
Hawley also noted that the possible violations are occurring while millions of Americans are heading to the polls and the "unprecedented" suppression will influence how they cast their ballots. In a direct appeal, he  demanded Twitter CEO Jack Dorsey give an explanation "under oath" to the Senate Judiciary Committee.
Dorsey attempted to address the outrage by saying he recognizes the company's actions of immediately silencing anyone who attempted to share the information was "not great."