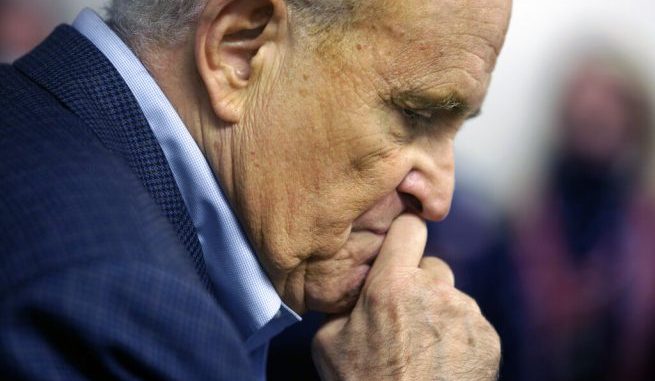 OAN Newsroom
UPDATED 7:13 AM PT – Thursday, October 15, 2020
President Trump's lawyer Rudy Giuliani shared a private text message that he said further highlights the alleged crimes committed by the Biden family. In the latest episode of his podcast Wednesday, Giuliani quoted a message allegedly from Hunter Biden to his daughter Naomi.
In the message, Hunter told Naomi he's paid for everything for the entire family for the past 30 years, which is a statement Giuliani said is likely is due to Hunter receiving money from Ukrainian energy company Burisma.
The emails obtained from Hunter Biden's hard drive reveal Joe Biden lied about Burisma, and more.

Tonight I react and share a private text message that describes the ongoing schemes by the Biden Crime Family.

HERE: https://t.co/1SAwTyEwk9 pic.twitter.com/9xPewCChWN

— Rudy W. Giuliani (@RudyGiuliani) October 14, 2020
Giuliani then went on to highlight a part of the message that specifically references Democrat presidential nominee Joe Biden. He made the following remarks on the matter:
"But then it goes on to say because the boss, remember the Godfather, the boss has to wet his beak, the boss has got to get his money. The boss here is Pop. It's really hard, but don't worry, unlike Pop that's one of the names for Joe Biden Democrat…candidate for the United States presidency. I won't make you give me half your salary."
The message is allegedly among the tens-of-thousands of texts, emails and photographs found on Hunter's laptop.