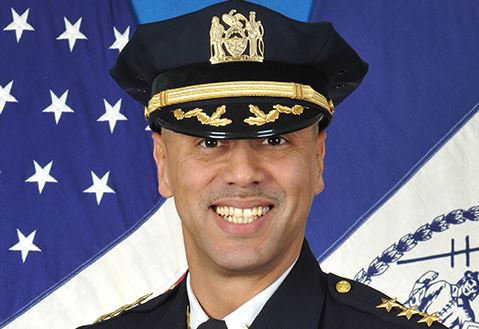 OAN Newsroom
UPDATED 1:25 PM PT – Wednesday, October 14, 2020
NYPD Chief of Patrol Fausto Pichardo has resigned over conflict with New York City's Mayor Bill de Blasio after less than a year in charge. Pichardo abruptly retired on Tuesday after he was reportedly pushed to the breaking point by ongoing micromanagement from the mayor.
(2/2) Thank you to @NYPDShea and @NYCMayor for always trusting and supporting me while serving in this role. It has been an honor and privilege to serve the NYPD and the people of this great city. pic.twitter.com/KwBaheC5dm

— Chief Fausto Pichardo (@NYPDChiefPatrol) October 14, 2020
After his long hours and efforts covering protests, he was reportedly called to City Hall only to be lectured and "disrespected" time and time again by de Blasio.
Members of the City Council and community have said they are saddened by his stepping down.
"I think it's a big loss for the city of New York, someone that remained humble and knowing the responsibility that he had when it came to law enforcement in the city of New York," stated Council Member Ydanis Rodriguez.
The police department confirmed his resignation and called Pichardo a respected leader. It is unclear when his last day will be, though it will likely come within the next 30 days.