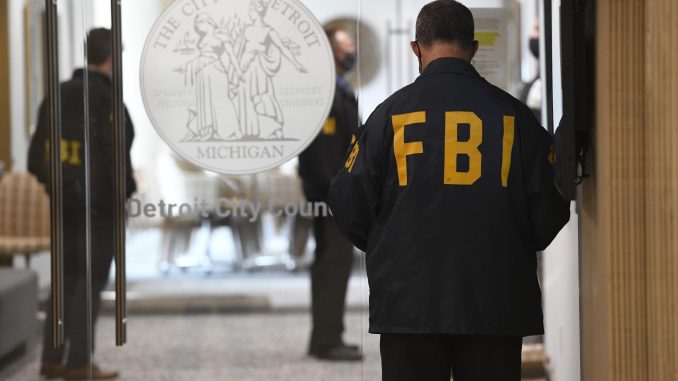 OAN Newsroom
UPDATED 8:56 AM PT – Tuesday, November 23, 2021
An FBI SWAT unit raids the suburban home of a Colorado mom and her three home-schooled children Sheronna Bishop was home-schooling her sons last week when the FBI and Mesa County investigators broke down her front door with a battering ram and handcuffed her with no explanation.
20 FBI raid & kick down door of Homeschool Mom…

Sheronna Bishop is a mother of 3 children from Grand Junction, Colorado who has been active in protesting against her "woke" local school board & protecting election integrity. pic.twitter.com/Xd5qaDQENm

— 🍁꧁ 𝑲𝒂𝒕𝒓𝒊𝒏𝒂 ꧂🍁 (@BeachyKeenBabe) November 22, 2021
Bishop believes the raid came about because she has been vocal against her school board and she uses her website americasmom.net to educate and inform parents regarding their children's education.
"According to this illegitimate regime that's running this country, people like me are considered domestic terrorist now because we advocate for our own children, we stand up for them and we don't allow the state or the system to abuse them," Bishop stated.
The raid comes as Biden and Attorney General Merrick Garland have weaponized the Department of Justice and the FBI to look for parents to prosecute nationwide in the name of domestic terrorism.
FULL INTERVIEW: