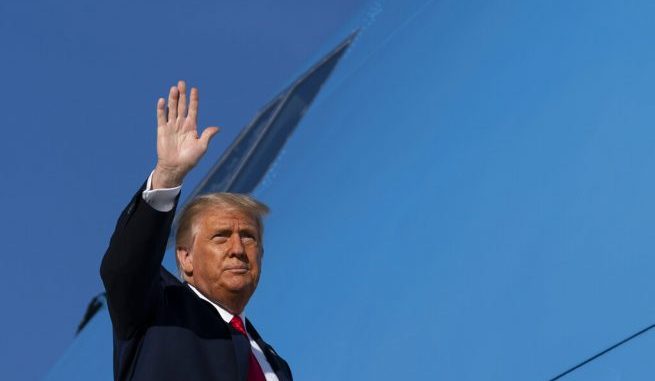 OAN Newsroom
UPDATED 2:05 PM PT – Wednesday, October 14, 2020
President Trump is set to participate in a town hall with Florida voters on the night he and Democrat nominee Joe Biden were supposed to have their second debate. According to NBC News, the President will take part in the event at the Perez Art Museum in Miami on Thursday.
The Commission on Presidential Debates scrapped the second debate after President Trump rebuffed plans to hold it virtually. The commission changed the format from in-person to virtual amid concerns about the President's coronavirus diagnosis, which he has since recovered from.
NBC News has said it received a statement from the clinical director of the National Health Institutes, which stated President Trump "is not shedding infectious virus."
The event will take place at the same time as Biden's own town hall with ABC News in Philadelphia, Pennsylvania. The two campaigns be competing against each other for viewers.
Recent polls showed a close race between President Trump and his Democrat challenger in the crucial battleground states. Early voting has already began in both states.
The President and Joe Biden are still scheduled to face off in a debate on October 22nd in Nashville, Tennessee. Voters will have one final chance to see the candidates directly discuss key issues before Election Day.