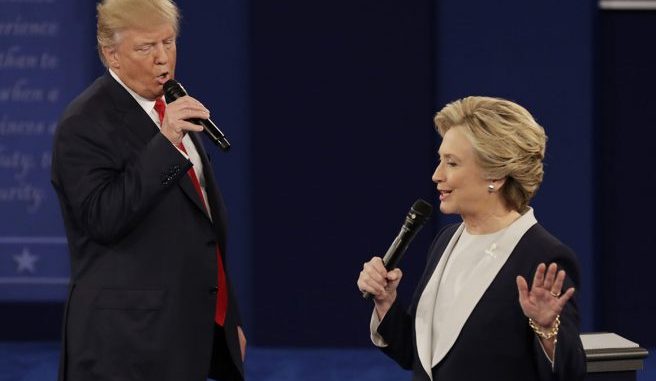 OAN Newsroom
UPDATED 4:15 PM PT – Wednesday, October 14, 2020
President Trump has been pushing to declassify information as revelations into the 2016 Trump-Russia investigation continue to emerge. According to reports, U.S. Attorney John Bash concluded there was no wrongdoing by the Obama administration in the unmasking process during the 2016 investigation into the Trump campaign.
Unmasking typically helps government officials make sense of intelligence. However, the President has alleged the previous administration leaked the names improperly to reporters.
I have fully authorized the total Declassification of any & all documents pertaining to the single greatest political CRIME in American History, the Russia Hoax. Likewise, the Hillary Clinton Email Scandal. No redactions! https://t.co/GgnHh9GOiq

— Donald J. Trump (@realDonaldTrump) October 7, 2020
Meanwhile, the Justice Department has said President Trump's tweet, which authorized the "total declassification of any and all documents" pertaining to the Russia investigation, is not a legitimate order.
On Tuesday, reports revealed a declassified spreadsheet that was used to corroborate the Steele dossier. According to the report, several of the claims made by Steele against the Trump campaign were unverified and relied on bad intelligence from mainstream media outlets.
This came after a memo by former CIA Director John Brennan was declassified last week. It contained allegations against former 2016 presidential candidate Hillary Clinton.
The memo stated her foreign policy advisers had suggested she vilify then-candidate Trump by creating the Russia scandal. However, in a recent interview, Brennan argued the memo contains too many redactions to understand the context behind his note on the Clinton campaign.
In the meantime, the President has voiced his frustration over the delay in releasing reports from the Durham probe, which is currently reviewing the origins of the Russia investigation.
President Trump and other GOP leaders hoped the review would be done before the November elections. However U.S. Attorney John Durham is reportedly not in a rush to produce results before he finalizes a thorough investigation.
The President has declassified a number of documents involving the investigation against his 2016 campaign. Many of his allies have reiterated the documents prove the investigation was baseless.