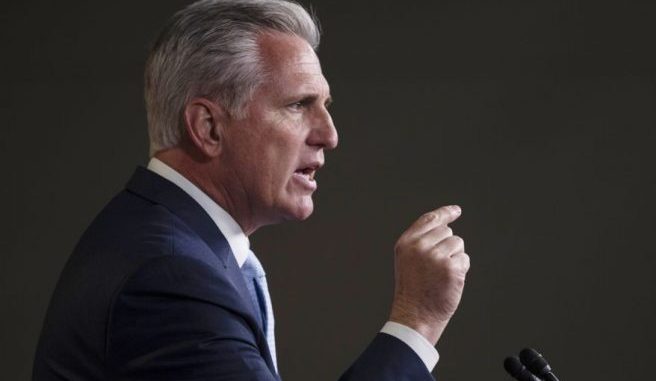 OAN Newsroom
UPDATED 12:55 PM PT – Wednesday, September 23, 2020
House Minority Leader Kevin McCarthy (R-Calif.) has threatened to oust House Speaker Nancy Pelosi (D-Calif.) over her recent impeachment threats.
On Wednesday, the lawmaker warned he will put forward a motion to vacate the House speaker if she tries to impeach President Trump or Attorney General William Barr as a delay tactic to block the Senate from voting on the next Supreme Court justice.
According to McCarthy, Democrats are trying to get in the way of the Senate. He went on to say he has a constitutional right to take action.
"If she tries to move for an impeachment based upon the President following the Constitution, I think there will be a move on the floor to have her no longer, or the question of her being speaker," he stated. "She may think she has a quiver, we do too."
This procedural move would require Republicans to get a majority of House members to remove her.