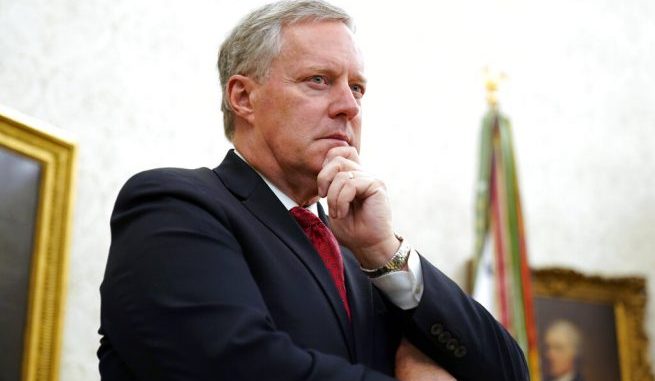 OAN Newsroom
UPDATED 2:35 PM PT – Wednesday, September 16, 2020
White House Chief of Staff Mark Meadows has said he's confident a coronavirus vaccine can be ready within the coming weeks. On Wednesday, he confirmed the U.S. is advancing several vaccine trials at the same time and emphasized incoming data has been mostly optimistic.
"I do know that this is going to happen much faster," stated Meadows. "We'll get to a 'yes' or 'no' on whether it works at record speed."
According to Meadows, phase three trials are likely to be completed before the end of October. After this, he has said the U.S. will have a proven, working vaccine.
"I've actually talked to the Pfizer CEO…, they're very optimistic that they can have something by the end of October," explained the chief of staff. "Worst case scenario, we're talking six weeks based on his personal testimony, (and) there are others that suggest a more aggressive timeline."
Meadows has also called on House Democrats to reach a compromise on coronavirus stimulus legislation, which recently stalled in Congress.