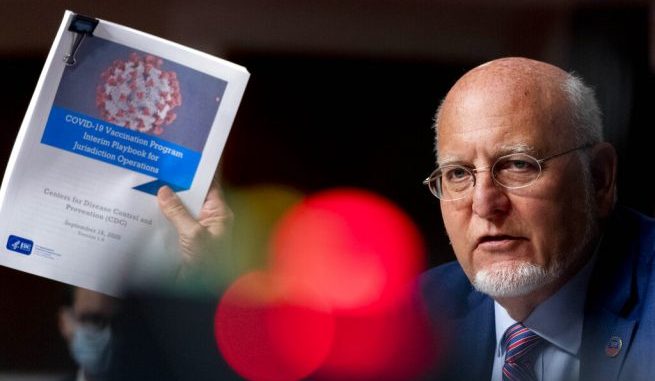 OAN Newsroom
UPDATED 12:00 PM PT – Wednesday, September 16, 2020
Federal health agencies and the Department of Defense have revealed a coronavirus vaccine "playbook," which outlined how shots will be administered across the U.S. This comes as several companies are nearing the final stage of vaccine trials.
In a report to Congress, the CDC put forward a plan they said is "much larger in scope and complexity than seasonal influenza or other previous outbreak related vaccination responses." Their "playbook" is geared toward state and local governments, which will take on the responsibility of developing precise plans for receiving and distributing the vaccine.
Other key details of the distribution campaign included its source of funding. The plan is currently set to be backed by taxpayer dollars, which will enable any American to be vaccinated without having to pay out of pocket.
The plan will also require most people to get two doses of the vaccine. They will reportedly need to get the second dose between 21 and 28 days later from the same manufacturer.
The government is hoping to launch the campaign gradually in January, or possibly later this year. Resources will first be prioritized for certain populations, including at risk groups, health care workers and other essential employees.
HHS Secretary Alex Azar has reaffirmed the government will be working on all levels to "ensure Americans can receive the vaccine as soon as possible and vaccinate with confidence." He also said "Americans should know the vaccine process is being driven completely by science and data."
There are over 170 possible coronavirus vaccines being developed across the world right now. At least 35 of those are under clinical evaluation.