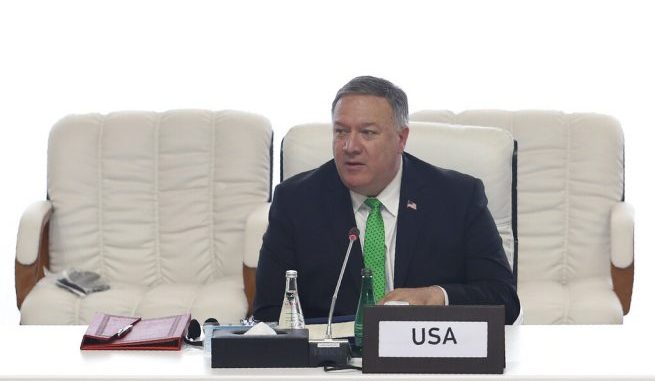 OAN Newsroom
UPDATED 10:25 AM PT – Saturday, September 12, 2020
Secretary of State Mike Pompeo met with Taliban leaders during the beginning of intra-Afghan peace talks this week. On Saturday, he participated in a meeting in Doha, Qatar alongside officials from Afghanistan and the Taliban.
Pompeo has urged both sides to "seize the opportunity" of peace amid nearly two decades of conflict, during which more than 43,000 civilians were killed.
He added the U.S. will be there to support the negotiations.
"We hope this chapter is one of reconciliation and progress, not another chronicle of tears and bloodshed," stated Pompeo. "We urge you to make decisions that move away from the violence and the corruption towards peace, development and prosperity."
The face-to-face negotiations between Afghanistan and the Taliban are set to begin on Monday.