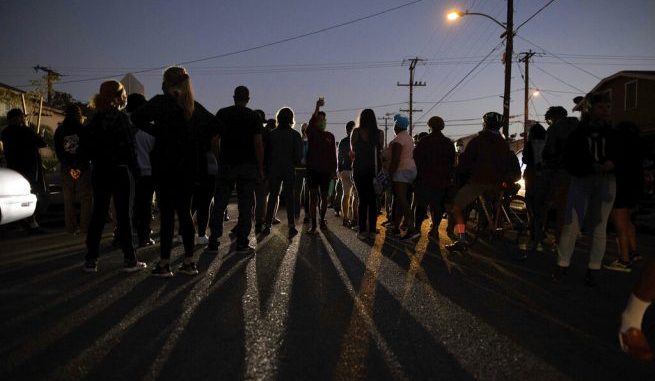 OAN Newsroom
UPDATED 12:50 PM PT – Wednesday, September 9, 2020
Los Angeles sheriffs took 17 people into custody following a protest at their south station. Reports described the group as "aggressive anarchists" from out of town, who were looking to cause trouble.
The crowd was ordered to disperse. Authorities used crowd control munitions to push people back after they ignored the order.
Sheriffs later recovered knives, fireworks and fake press helmets from those taken into custody.
"We definitely want people to protest peacefully. But when the sun goes down, people that show up here, they're not from the community. They're armed to the teeth. They have rocks, bottles, lasers, fireworks, mortars, hard hats. They came here to cause trouble, to create damage." – Sheriff Alex Villanueva, L.A. County Sheriff's Department
Protests at the station earlier this week turned violent after rioters began throwing objects at deputies. Demonstrators have gathered for four nights in a row in protest against the shooting death of a Black man by sheriffs.