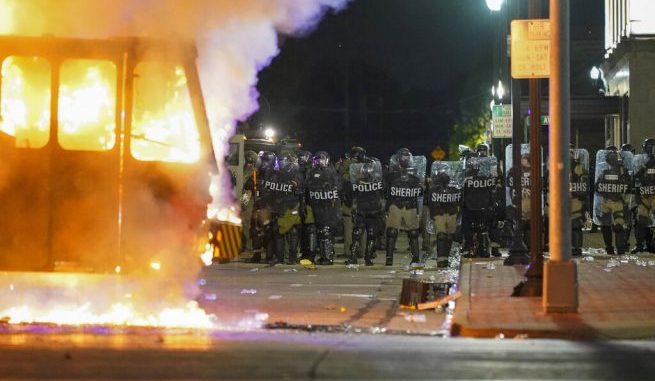 OAN Newsroom
UPDATED 12:35 PM PT – Wednesday, September 9, 2020
Rep. Paul Gosar (R-Ariz.) has called on the Justice Department to take action against ongoing protests across the country. He believes DOJ officials should respond to the current unrest, just like they stepped in to stop organized crime.
Gosar has acknowledged people have the right to peacefully protest, but emphasized that's not what's happening.
He went on to say Antifa agitators and Black Lives Matter protesters have been crossing state lines to terrorize communities across the nation.
The lawmaker added anyone causing chaos should be held accountable under the law.
"The president is in a very difficult position, where he's got to make sure he's supporting law and order, the police, but making sure that those local controls are also held accountable," explained Gosar. "They also need the support from the federal government."
The congressman pointed out that violent unrest scaled back as soon as federal agents were sent to Minneapolis and Kenosha.
In the meantime, the Democrat mayor of Portland has denied the president's offer for federal help.