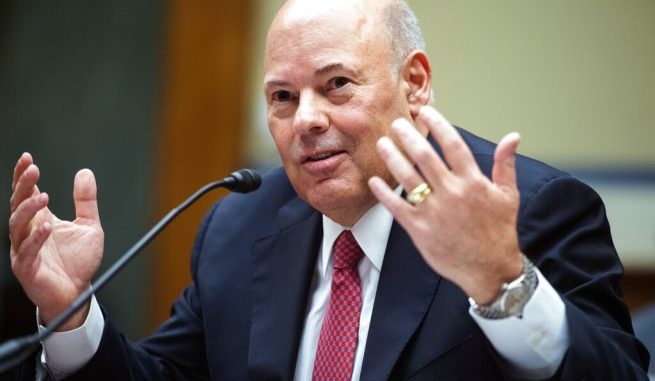 OAN Newsroom
UPDATED 1:44 PM PT – Tuesday, September 8, 2020
The House Oversight Committee is planning to investigate Postmaster General Louis DeJoy following recent claims accusing him of violating campaign finance laws while working at his former company called New Breed Logistics.
According to reports, five former employees were allegedly pressured by DeJoy to make contributions towards Republican candidates he supported. Later, those employees were reportedly rewarded for their donations with company bonuses.
If found guilty, DeJoy will have committed what is known as a "straw donor scheme," which violates federal campaign finance laws. DeJoy was CEO for New Breed Logistics up until 2014 when the company was sold to Expo Logistics.
Following the probe announcement, White House Chief of Staff  said he believed the investigation was politically motivating, but assured DeJoy would fully cooperate.
"Listen, when you talk about the men and women who serve in the Postal Service, the postmaster general has very little with actually getting the mail out on time,
"Never underestimate Congress's ability to ratchet up an investigation 60 days out from a presidential election," he stated. "Listen I can tell you, Louis Dejoy is an honorable man…I'm sure he'll cooperate completely and we serve in a great country where your innocent until proven guilty, especially when that guilt is thrown your way by members of Congress."
DeJoy has come under fire ahead of the 2020 presidential election with Democrats accusing him of making changes to the Postal Service weeks before the election, potentially harming mail-in votes.
On Monday, President Trump defended DeJoy by stating he supported an investigation, but believes the postmaster general is an honest man.
"He's a very respected man…postmaster general is appointed by a bipartisan commission and we'll see how that goes," said the president. "…I think he's a very honest guy, but we'll see."
A representative for DeJoy has spoken out stating the former CEO wasn't aware that employee's felt pressured, but has always followed campaign fundraising laws and regulations.