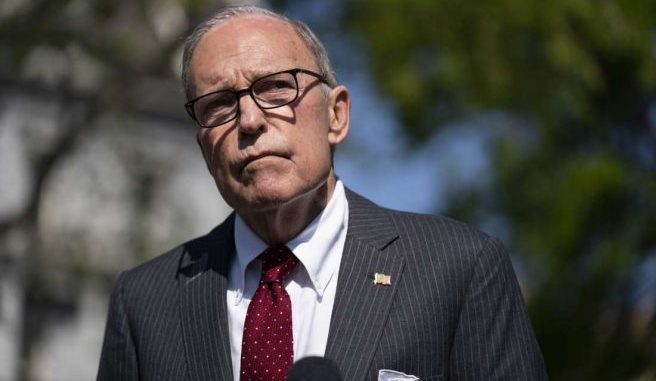 OAN Newsroom
UPDATED 1:08 PM PT – Tuesday, September 8, 2020
White House economic advisor Larry Kudlow said approving more coronavirus stimulus is not necessary, but would be helpful to the economy. While speaking to reporters Tuesday, he advised Democrats to support the Senate's "targeted" stimulus deal.
This came after Nancy Pelosi and Chuck Schumer reiterated they will not support a package that does not include their spending demands. Kudlow, however, is calling for a compromise.
"If we can find five or six things to agree on, let's just do it…That's all," he stated. "The president has led, he's put his own EOs out…executive orders on payroll taxes, unemployment assistance and eviction moratoriums and student loans."
Larry Kudlow on Democrats raising taxes: I simply don't understand the other side wanting a $4 trillion tax increase pic.twitter.com/sF42vKXnao

— Team Trump (Text VOTE to 88022) (@TeamTrump) September 4, 2020
"He's doing it alone because the Congress won't do it, I think that's regrettable," continued the economic adviser. "Good for the president..anything we can do to keep the economy."
Kudlow also noted that the U.S. economy is expected to grow 20-percent in the third quarter. He expects a strong v-shaped recovery to take place regardless of Democrat obstruction.