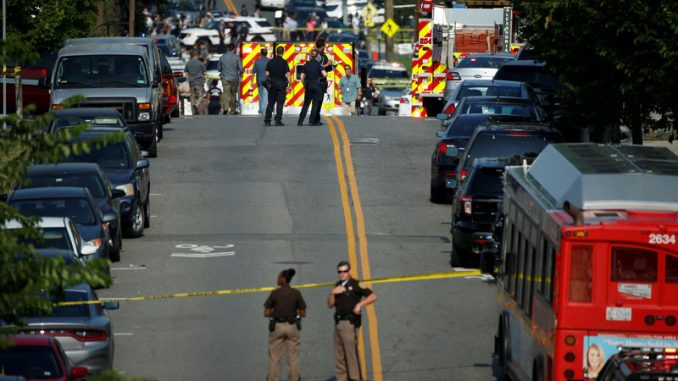 House Minority Whip Steve Scalise (R-La.) and other Republicans who were on a baseball field when left-wing extremist James Hodgkinson opened fire on them in 2017 are asking the FBI to review its conclusion that the incident was "suicide by cop."
The letter (pdf) starts by describing some initial findings by the FBI such as complaints of target practice at the attacker's home, large amounts of ammunition possession, an anti-Republican social media history, and a potential "hit list" of six Republican members of Congress.
"We fear that the FBI's inability or unwillingness to fully investigate this shooting as a matter of domestic extremism four years ago leaves a blind spot within the Bureau in fully assessing risks we face today. The FBI telling us that James Hodgkinson's attempt to assassinate dozens of Members of Congress was simply 'suicide by cop' does nothing to alleviate this concern," reads the letter directed to FBI Director Christopher Wray.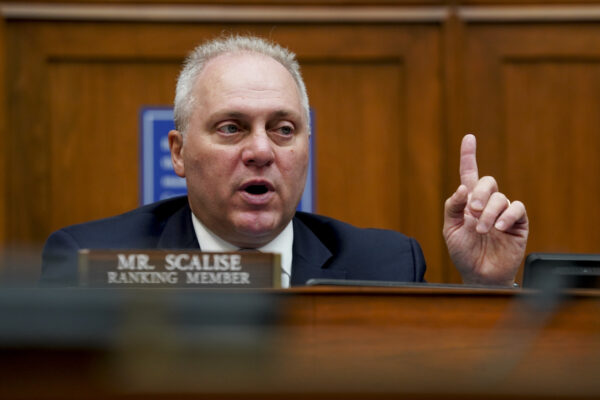 The GOP members of Congress said that the shooter asked if the members at the baseball field were Republicans or Democrats before starting to shoot more than 100 rounds at them and other staff, severely injuring Scalise, who was hit on the hip and recovered after many surgeries.
"The need for the FBI to review its original conclusion is heightened by the determinations by the Commonwealth's Attorney for Alexandria, as well as recent reports from the Office of the Director of National Intelligence (ODNI) and the Department of Homeland Security (DHS), clearly show that this was a domestic violent extremism event," the letter remarks.
The members of Congress requested a review of the findings of the attack, including interviews of all witnesses that were present and a public release of any updated findings. They also called for an internal investigation of how the Bureau arrived at the "suicide by cop" conclusion.
In response to an inquiry from The Epoch Times, the FBI referred to April 29 congressional testimony from Jill Sanborn, executive assistant director of the National Security Branch.
"It's fair to say that the shooter was motivated by a desire to commit an attack on members of Congress, and then knowing by doing so, he would likely be killed in the process. Cases like this are challenging because there were, as you mentioned, a couple of clues left behind, but he died in the process, never allowing us to fully examine through say, an interview, his motivation," Sanborn said.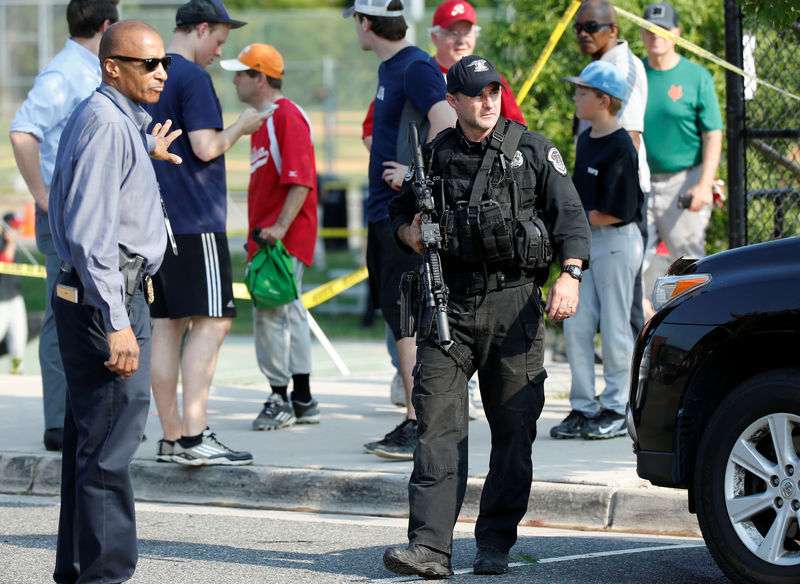 "There's also indicators that the shooter intended for the shooting to be his final act on earth, but those things are not inconsistent with someone who is motivated by a variety of factors to commit violent acts, based on a blend of ideological or personal motivations, and this conduct is something that today we would characterize as a domestic terrorism event."
Rep. Brad Wenstrup (R-Ohio) sent an appeal on April 15 to Wray, similarly asking to reassess the case, drawing support from his Democrat counterparts.
"I actually would like to associate my—your comments with my interest in wanting to pursue that as well, Dr. Wenstrup," Rep. Jackie Speier (D-Calif.), said.
"I'd like to second Dr. Wenstrup's questions on the near massacre of our colleagues in 2017," Rep. Jim Cooper (D-Tenn.) said. "So I, like my colleague, Jackie Speier, have a particular interest in that."