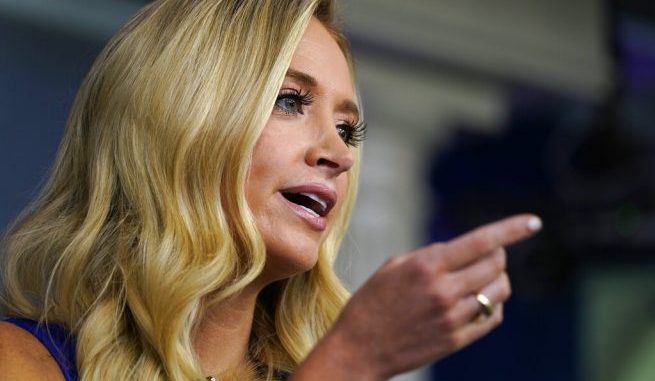 OAN Newsroom
UPDATED 6:58 AM PT – Friday, September 4, 2020
White House Press Secretary Kayleigh McEnany recently addressed President Trump's calls to defund Democrat cities facing violent protests.
During a press conference Thursday, McEnany told reporters the move is meant to protect the life, liberty and property of people as well as businesses attacked by rioters. She said the order is meant to push states to act in their full capacity to stamp out anarchist violence.
The press secretary pointed to cities such as New York City, Seattle and Portland where increased violence has been on the rise in recent weeks. As cited by McEnany, New York has seen a 177-percent increase in shootings while approximately 140 officers were injured during unrest in Portland.
"This is a dereliction of duty and if the states will not act in their police power and secure their streets, this president will use every lawful mechanism to him to try to supplement their failures," she stated.
The memo calls for Attorney General William Barr to make a list of what are considered "anarchist jurisdictions." Cities on the list will be less likely to receive full federal grants. President Trump said he's looking to cut federal funding to cities that have allowed a loss of law and order.
Kenosha, Wisconsin, we're with you all the way! pic.twitter.com/Xs49PEu4AP

— Donald J. Trump (@realDonaldTrump) September 1, 2020
The memo, released Thursday, noted federal agencies have 14 days to detail all federal funds to these cities, which includes New York City, Seattle, Portland, and Washington, D.C. It also directed White House Budget Director Russ Vought to issue guidance in 30 days on restricting the eligibility to the maximum extent permitted by law.