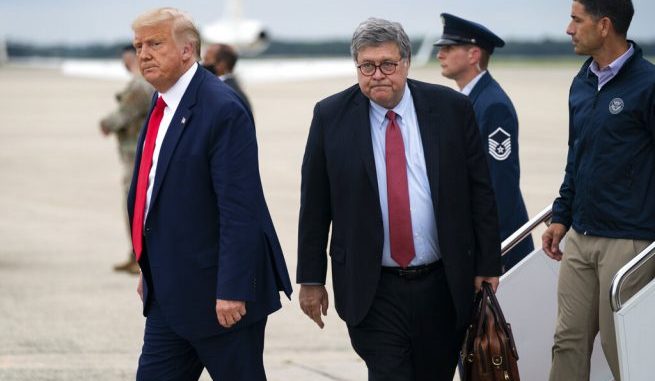 OAN Newsroom
UPDATED 8:14 AM PT – Thursday, September 3, 2020
Attorney General William Barr vowed to prevent voter fraud related to mail-in ballots in a heated interview with CNN's Wolf Blitzer.
During the exchange, Barr said the Department of Justice has reviewed hundreds of claims of fraud and coercion with mail-in ballots over the past 10 years.
"The only time the narrative changed is after this administration came in, but elections that have been held with mail have found substantial fraud and coercion," he explained. "For example, we indicted someone in Texas…1,700 ballots collected from people who could vote, he made them out and voted for the person he wanted to."
Watch: "Let me talk!" AG Bill Barr just clashed with CNN's Wolf Bitzer in a heated segment over mail-in voting: "This is cheap talk to get around the fundamental problem" pic.twitter.com/1PzHm9qN6l

— TV News HQ (@TVNewsHQ) September 2, 2020
Barr also compared mail-in voting to "playing with fire" by saying it may further erode public confidence in the federal government.