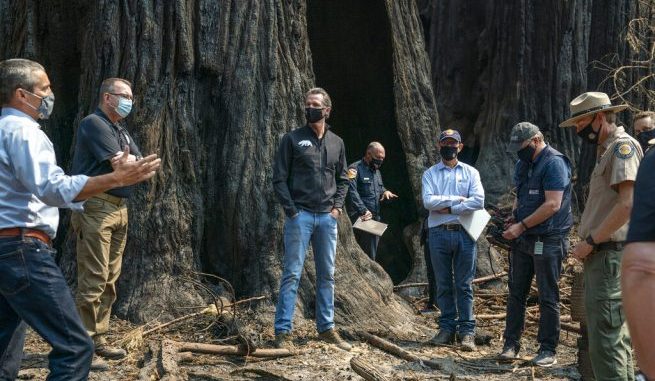 OAN Newsroom
UPDATED 3:45 PM PT – Wednesday, September 2, 2020
The governor of California has surveyed the recent damage caused by wildfires in his state. Gavin Newsom spoke with federal, state and local officials, who have been responding to the disaster, during his visit to Big Basin Redwoods State Park this week.
According to Newsom, eight other states have been helping California combat the fires by lending equipment, including 93 fire engines.
Extra support from the National Guard has also helped in the fight against the state's blazes.
"We've got over 900 fires that have sparked just the last few weeks in the state of California," stated the governor. "(There are) close to 16,000 firefighters currently out on the lines working these fires."
Newsom declared the situation a statewide emergency earlier last month and has since secured grants from FEMA.