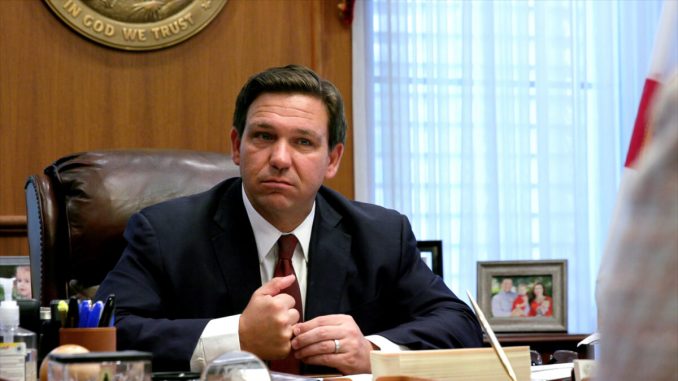 Florida Gov. Ron DeSantis urged rioters during a press conference last week to stay out of the Sunshine State, warning that if anyone gets harmed, or any property damaged, agitators will face "very swift penalties."
The Republican governor made the announcement while showing the state's support for law enforcement in a round of one-time $1,000 bonuses for first responders—including firefighters and law enforcement officers.
DeSantis vowed to protect Floridians, police officers, and anyone in the state from rioters such as Antifa left-wing activists, pointing to places such as Portland and areas nationwide where crime has spiked due to a lack of support for police.
"If you look around the country, what happens is, like in Portland, these people riot every night," the governor said. "They go, they get their mug shot, and then they get put right back on the street to do it again. That's what we don't want."
"The minute you harm somebody else or you harm somebody's property, or you do those types of things, the only way we're going to put a stop to it is to have very swift penalties for it," he added.
"There's a lot of places around this country that have not stood by law enforcement, and the tragedy of it is, you're seeing crime spike in certain parts of our country like we haven't seen in decades," DeSantis explained. "The people that are going to be most affected by that are the most vulnerable members of our society."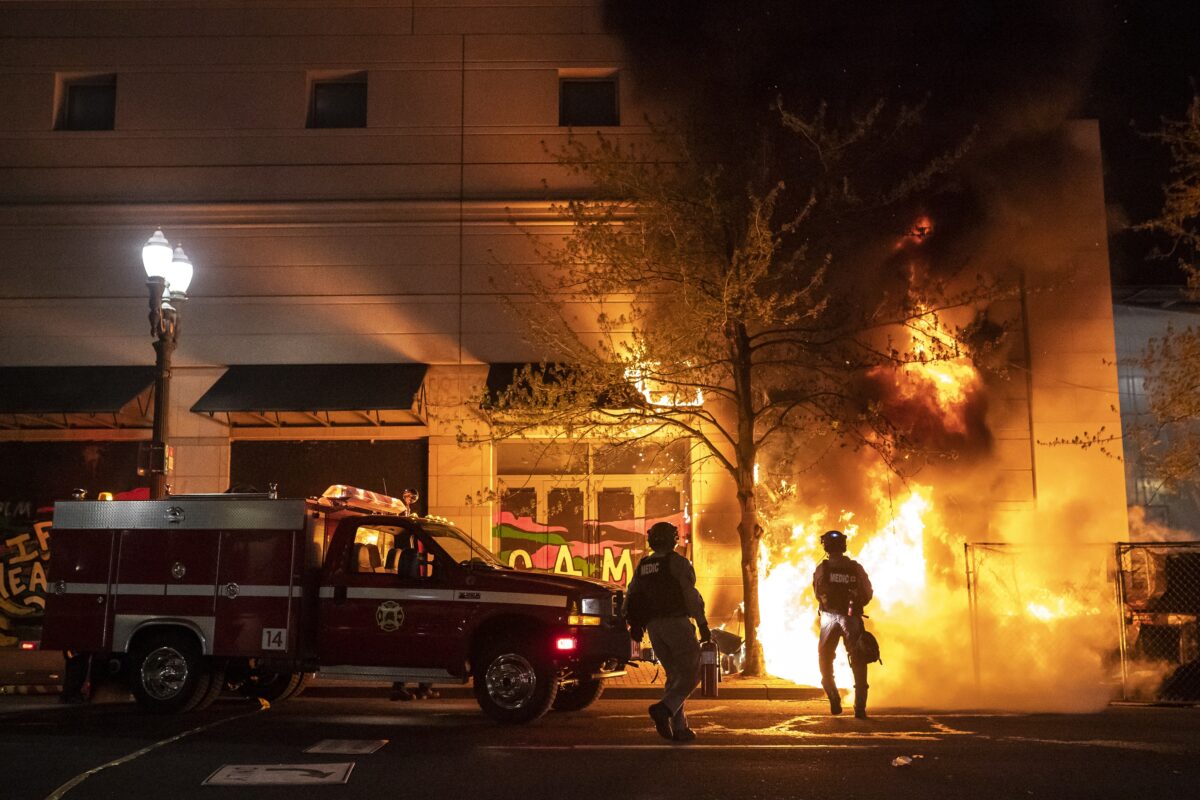 He noted that there is a clear and obvious difference between exercising First Amendment rights and the violence that is happening in some places across the nation.
Florida has also seen protests, with most of them remaining peaceful. The governor explained he fully supports people exercising their rights and it's "part of being American," but rioting and violence have to be penalized.
"We saw some places in Tampa and Orlando where people started to get violent," DeSantis said, noting that the violence ended quickly after the national guard was activated.
"If you're in Portland, you think you can come down to Florida and do this?" DeSantis posed during the conference. "Stay out of our state, we don't want you coming down here causing problems."
"And if anyone does cause these problems, if you try to burn something down, if you try to harm anybody—but particularly a police officer—during one of these violent assemblies, there will be consequences," he warned. "They will be swift, they will be severe, and they will be such that people who see that happening will know, that's not something we want to do going forward."
DeSantis has taken active measures against rioters by signing an "anti-riot bill" into law in late April, praising lawmakers for including provisions that make it harder for local governments to defund the police. The measure, called HB 1: Combating Public Disorder, says local authorities can't cut their police budgets without approval from the state.
"The mission has been accomplished on a lot of what we set out to do to support our men and women in law enforcement this legislative session," he said at the time. "When we passed our anti-rioting bill, we had a very strong provision in there that said, we are not going to let local governments defund law enforcement … and if you try to do it, we're going to fight back."
Tom Ozimek contributed to this report.
From NTD News