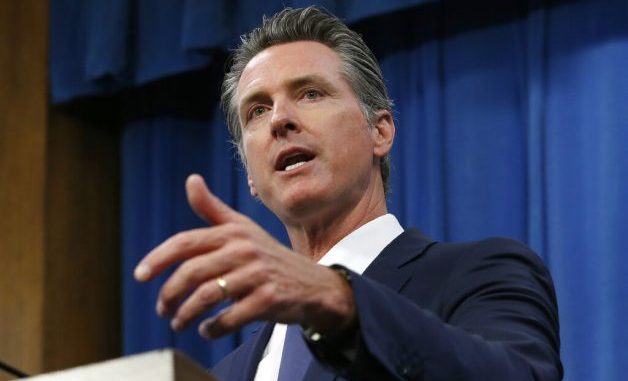 OAN Newsroom
UPDATED 6:05 PM PT – Wednesday, September 2, 2020
California renters will receive additional protections through February 2021 amid the coronavirus pandemic. On Monday, Governor Gavin Newsom signed AB 3088, which will extend the state's eviction moratorium by another five months.
"Clearly, COVID has had a profound impact," he stated. "Despite having some of the strongest renter protections in the nation, that has not ameliorated the stress, the anxiety that millions and millions of renters and homeowners are facing."
Under the new bill, tenants who pay at least 25% of their rent from September 1st through the end of January will be protected from eviction. In addition, tenants must still repay their landlords for unpaid rent between March and August.
Newsom has extended the moratorium twice since the COVID-19 outbreak began. The state judicial council had previously voted to end it on Tuesday.
To apply, renters will be required to sign a declaration of coronavirus hardship. They must resign the document in the first 15 days of each month.
Lawmakers have acknowledged this is not a permanent fix, but they are hoping it will help to ease immediate concerns.
"This bill will not prevent every eviction and foreclosure, but it will prevent many evictions and delay many others," said California Assemblyman David Chiu. "It's critical for renters, for our housing market, for addressing homelessness and for containing COVID-19."
Housing advocates have expressed concerns that pausing eviction while requiring missed rent will only delay a wave of evictions in the future. They have called for additional assistance from the federal government to provide direct relief to renters.