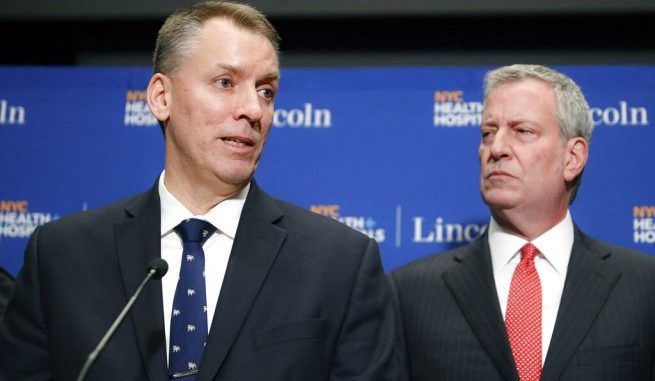 OAN Newsroom
UPDATED 7:02 AM PT – Tuesday, September 1, 2020
The New York Police Department announced major changes regarding how it responds to allegations of internal misconduct. The nation's largest police force is rolling out a new disciplinary system for its officers.
Commissioner Dermot Shea unveiled the overhaul Monday in the form of a 48 page draft penalty matrix.
"Officers are out there every day doing God's work in many ways with no need for discipline, but invariably in any occupation there will be incidents that happened that shouldn't happen," he stated. "And when those incidents happen, we want to have a roadmap where both our employees as well as the public knows what to expect."
The matrix categorizes misconduct into 11 different categories with presumptive penalties outlined in each one.
Under the guidelines, officers who are found to have improperly used "deadly physical force" against someone, regardless of if the person is harmed or not, the presumptive penalty is termination. This includes the use of a chokehold under any circumstances.
Additionally, officers who fail to intervene when witnessing such force being used can also face the same fate.
For abuse of authority, including discourtesy and offensive language, the presumptive penalty ranges from training to probation to termination.
The project has been in the development since the beginning of this year before the New York City Council passed a law in June requiring its use.
The penalties are not black and white, however, with officials noting the matrix will only serve as a starting point for analysis after a full and complete investigation takes place. Commissioner Shea will ultimately have final approval.
Regardless, the announcement is still being met with criticism from some, including the head of the Police Benevolent Association.
In a statement, union President Patrick Lynch called it "an avenue for New York's City Council to manipulate NYPD discipline to further their radical political goals." He predicted the matrix will change "based on headlines and poll numbers" rather than any "objective sense of justice or fairness."
#BREAKING PBA STATEMENT ON NYPD DISCIPLINARY MATRIX pic.twitter.com/j8CqrGMgpT

— NYC PBA (@NYCPBA) August 31, 2020
Despite this, the NYPD maintains the new system solely aims to establish a consistent, fair and transparent standard for all members of the service. Moving forward, the matrix is open to public comment for 30 days before it's expected to go into effect.