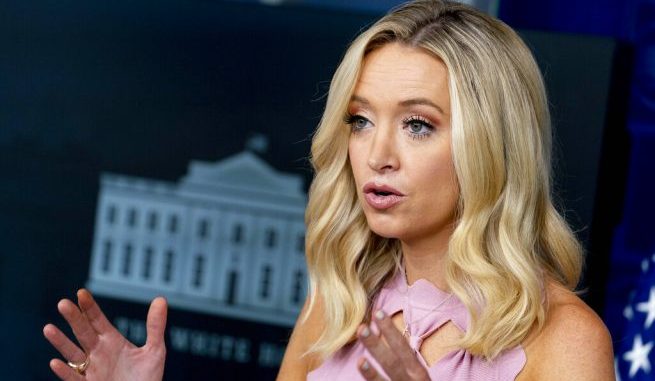 OAN Newsroom
UPDATED 7:49 AM PT – Tuesday, September 1, 2020
White House Press Secretary Kayleigh McEnany said the president is not in favor of invoking the Insurrection Act. During a White House press conference Monday, she was asked about President Trump's recent suggestion that he may invoke the measure as a way to quell nationwide unrest.
The Insurrection Act is a seldom used executive measure, which sends military forces into places of unrest within the U.S. McEnany noted that the White House wants to help protect cities from rioters in any way it can.
"So the president does not want to invoke the Insurrection Act, which has been used very sparingly, but what he does want is to help these cities where he can," she stated. "And when you see Kenosha, when federal forces came in there was peace…in Minneapolis and in both of those cases it was at the invitation of the governors."
While Democrats have ignored violence in our streets, President @realDonaldTrump has provided federal assistance with great RESULT:

✅ Kansas City: violence has been cut by 1/3
✅ Portland: 74 suspects charged
✅ Indianapolis: 49 guns related to gun violence off the street

— Kayleigh McEnany (@PressSec) August 31, 2020
Last time the act was enacted, it was used by President Dwight Eisenhower and President John F. Kennedy to handle the unrest surrounding desegregation.
For now, the president is relying on local mayors and governors to request National Guard aid.
The National Guard is Ready, Willing and Able. All the Governor has to do is call! https://t.co/iRe5ExgRGO

— Donald J. Trump (@realDonaldTrump) August 30, 2020