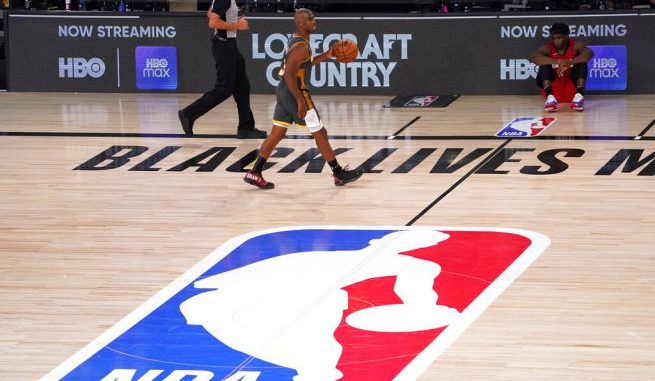 OAN Newsroom
UPDATED 8:57 AM PT – Tuesday, September 1, 2020
President Trump has warned pro-athletes to keep politics off of the field. While taking to Twitter Tuesday, he said people are tired of watching the highly political NBA and pointed to their low ratings.
People are tired of watching the highly political @NBA. Basketball ratings are WAY down, and they won't be coming back. I hope football and baseball are watching and learning because the same thing will be happening to them. Stand tall for our Country and our Flag!!!

— Donald J. Trump (@realDonaldTrump) September 1, 2020
President Trump said he's hopeful that football and baseball teams are watching how the nation reacts to their protests and are learning what not to do. He's encouraging athletes to stand tall for our country and our flag.
The president's remarks came after the NBA postponed multiple series games in response to boycotts by players protesting the shooting of Jacob Blake.
"Players are very clearly moved, very passionately, very deeply by what has happened in Wisconsin and not just that, but what happened in Minneapolis and what happened in Louisville beforehand," stated basketball analyst Tim Reynolds. "This has been weighing on them for some time, coupled with the strain of being in the bubble. There are so many factors at play. "
According to reports, viewership for basketball broadcasts has dropped by 45-percent since 2012 and has seen a 20-percent decline from last season alone.