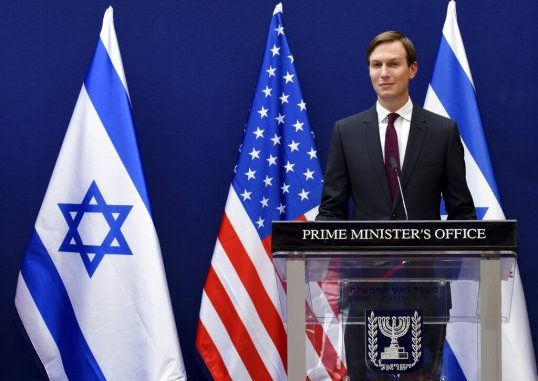 OAN Newsroom
UPDATED 10:00 AM PT – Sunday, August 30, 2020
White House Senior Adviser Jared Kushner is set to tour the Middle East to help broker peace deals between multiple countries in the region. On Sunday, he met with Israel Prime Minister Benjamin Netenyahu for peace discussions, leaving the door open for the Palestinian people to possibly join.
Kushner touted the recent Israel-UAE peace deal, which he claimed "set the stage" for countries in the area to follow suit.
Israel, the United Arab Emirates and the United States all voiced optimism about the deal and are hoping to establish peace.
"There is still much work left to accomplish, but the Abraham Accord is a giant step forward. We will continue to pursue peace between Israel, the biblical homeland of the Jewish people, and its Arab and Muslim neighbors. I have never been more hopeful about peace." – Jared Kushner, White House Senior Adviser
The adviser will soon begin traveling to other territories and countries in the Middle East to convince them to join the deal.