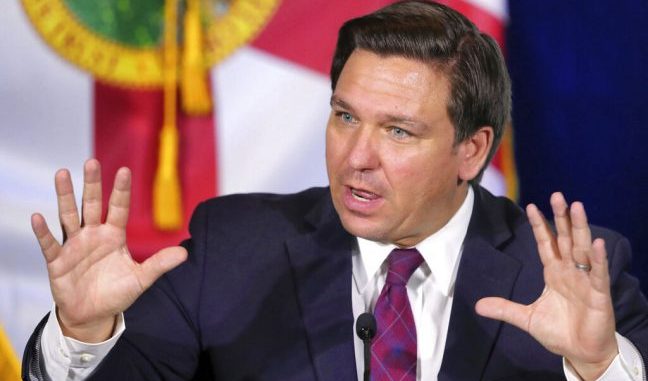 OAN Newsroom
UPDATED 11:53 AM PT – Monday, August 31, 2020
Florida Gov. Ron DeSantis recently met with education and health officials to discuss reopening schools. The roundtable was held in the state capitol Monday and was attended by President Trump's coronavirus adviser Dr. Scott Atlas.
The debate over whether or not to resume in-person learning in Florida has been heated as many have pushed back on DeSantis' efforts to reopen schools amid the ongoing pandemic.
The Republican governor has argued the benefits of in-person education outweigh the health risks. He also said parents should have the option to send their kids to schools.
"As parents have been given the option, a lot of them have enthusiastically embraced it," he stated. "…I want to have that option for in-person."
WATCH LIVE: Education Roundtable in Tallahassee https://t.co/2iarjRytGx

— Ron DeSantis (@GovRonDeSantis) August 31, 2020
Dr. Atlas backed up Gov. DeSantis by saying the state should prioritize protecting high-risk individuals. According to the coronavirus adviser, having the option to learn at a distance is a good way to protect the vulnerable while maintaining the benefits of in-person schooling for those who are not vulnerable.