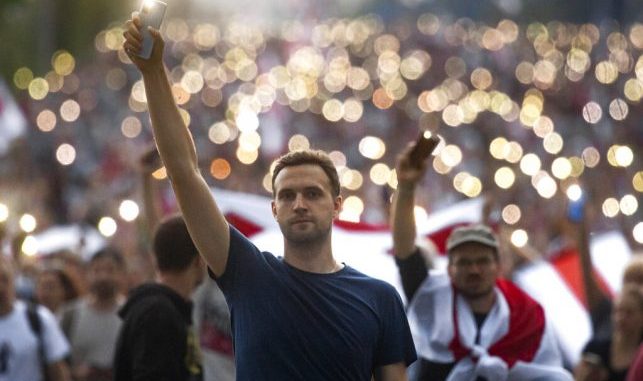 OAN Newsroom
UPDATED 7:17 AM PT – Monday, August 31, 2020
Millions of Belorussian citizens are calling for an end to the Lukashenko regime as protests continue across the nation. On Sunday, participants of nationwide protests "congratulated" president Alexander Lukashenko on his 66th birthday by saying he must now step down.
The mass demonstrations broke out after a fraudulent presidential election earlier this month. Belorussians have said they want peace and independence for their country.
"We have lived with one man in charge of everything for 26 years. After this years election, we saw appalling violence against ordinary people. This regime is inhuman and has already committed crimes against humanity. It needs to go."
–Sergey Cherkasov, strike leader – Belarus

In #Minsk, #Belarus, there are dozens of thousands joining the #protest rally and march today, to demand resignation of president Lukashenka:

— Alex Kokcharov (@AlexKokcharov) August 23, 2020
Belarus has entered its fourth week of anti-government protests. As a result, dozens of citizens have been arrested.