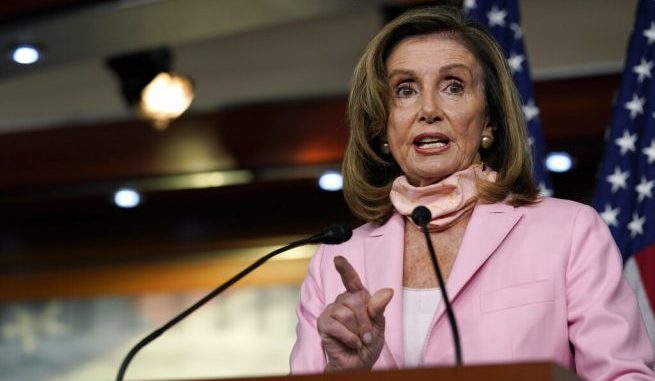 OAN Newsroom
UPDATED 5:30 PM PT – Wednesday, August 26, 2020
House Speaker Nancy Pelosi has promised an investigation into the CDC's new coronavirus testing guidelines. On Wednesday, she called the new guidance "scary and dangerous."
The agency updated its guidance online earlier this week. According to the CDC, asymptomatic people don't need to be tested, even if they've been in close contact with an infected person.
The House speaker believes these changes reinforce "the lack of attention and understanding needed to crush the virus."
"Shame on them, as I say shame on the commission of the FDA for his misrepresentation, all of this being politicized," stated Pelosi. "Yes, we will be investigating."
'Shame on them!' — Speaker Pelosi slammed the Trump admin over the latest CDC guidelines calling for less COVID-19 testing pic.twitter.com/2xKkOkj5OM

— NowThis (@nowthisnews) August 26, 2020
According to her, the Trump administration has resisted the claim that testing must be at more than 3 million people per day.
Meanwhile, the HHS has said the change will not affect contact tracing efforts or any other types of surveillance testing.