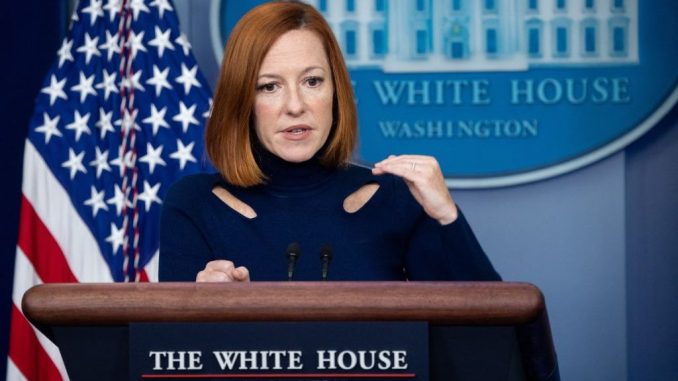 OAN Newsroom
UPDATED 1:49 PM PT – Saturday, December 11, 2021
White House Press Secretary Jen Psaki evaded a question regarding Kamala Harris and Joe Biden's original reactions to the Jussie Smollett hoax.
Psaki was asked if Biden or Harris regretted their initial tweets in light of Smollett's guilty verdict. Both declared the incident was evidence of broader American racism in 2019.
Jury finds Jussie Smollett guilty of five felonies for staging a fake hate crime in Chicago. Look forward to @VP's apology for this Tweet calling what happened to Jussie a lynching. And for @JoeBiden's apology for calling this an example of homophobia and racism. pic.twitter.com/JZgx7wMmjV

— Clay Travis (@ClayTravis) December 9, 2021
Psaki first deflected, claiming President Trump took the occurrence seriously, but later admitted Smollett wasted public resources.
"It's also true and important to note that accusations of hate crime should be taken seriously and they need to be fully investigated, but that's where everybody was looking at it at the time. But certainly, knowing what we know now it's important to also note the danger of lying to police, and lying about hate crimes and the fact that it diverts important resources," she said.
In the meantime, neither Biden nor Harris have publicly commented on Smollett's verdict.