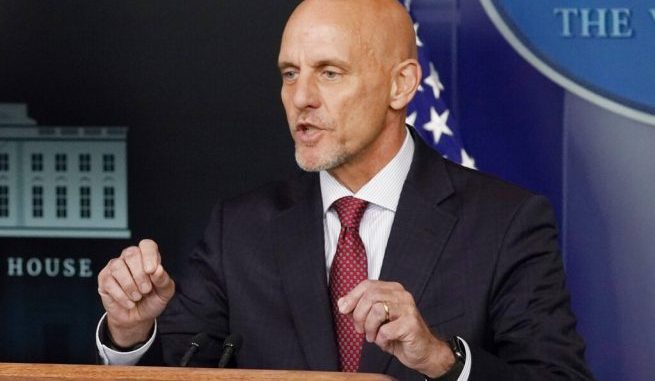 OAN Newsroom
UPDATED 8:11 AM PT – Wednesday, August 26, 2020
Officials within the Trump administration have said it's full speed ahead with convalescent plasma therapy despite calls for more testing.
On Tuesday, White House trade advisor Peter Navarro and FDA Director Stephen Hahn attempted to set the record straight regarding the treatment. Navarro slammed calls for more randomized control trials by saying it's a crazy talking point.
"On the issue of not being able to do randomized trials, what is the calculus here?"asked the trade adviser. "Are we going to wait here to do something that's going to save thousands of lives so we can have a study that tells us what we already know, which is that convalescent plasma works?"
His remarks came after the administration announced the approval of the therapy Sunday, when media analysts accused officials for allegedly politicizing the FDA. Hahn came under immense fire for citing a study claiming the method reduces the mortality rate by 35 percent.
Some scientists came out against the study by arguing it was based on a specific subset of tested coronavirus patients. They also urged the agency to hold off on issuing an emergency use authorization for the treatment, but Hahn doubled down on the decision.
"I personally could have done a better job…should've done a better job at that press conference explaining what the data show regarding convalescent plasma and I can assure the American people that this decision was based upon sound science and data," he stated.
White House and FDA officials said Americans should have the right to try convalescent plasma therapy for its longstanding history in treating various diseases. They are urging Americans recovering from the coronavirus to donate their plasma.