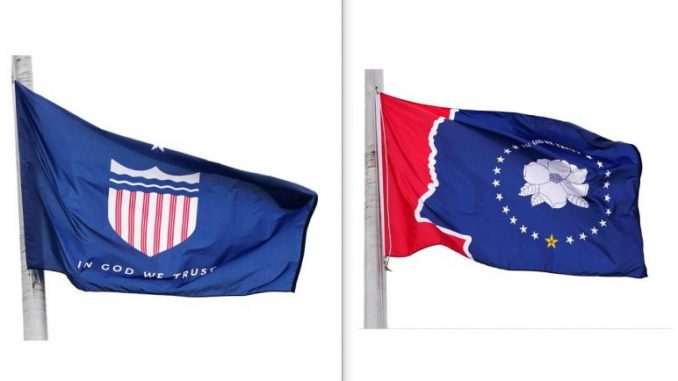 OAN Newsroom
UPDATED 6:10 PM PT – Tuesday, August 25, 2020
Mississippi continues to work on implementing a new design for its state flag. On Tuesday, state legislators narrowed the quest for a new flag down to two proposed designs: the "Great River Flag" and the "Magnolia Flag."
Officials removed the old banner, which featured the Confederate battle emblem, out of fear of Black Lives Matter riots in recent months.
"I saw a past that definitely needs to be changed, and I'm glad they're changing it," stated one local student.
Democrat lawmakers have said they are happy to make Mississippi history their own.
"This is a very important time of history, a very defining moment in terms of what we're going to do going forward and how our children will remember us," said Sen. Hillman Frazier (D-Miss.). "I don't have a favorite right now, but I'm glad we're going to have a flag that's going to represent Mississippi."
Mississippi voters will decide on their new flag in the General Election this November.