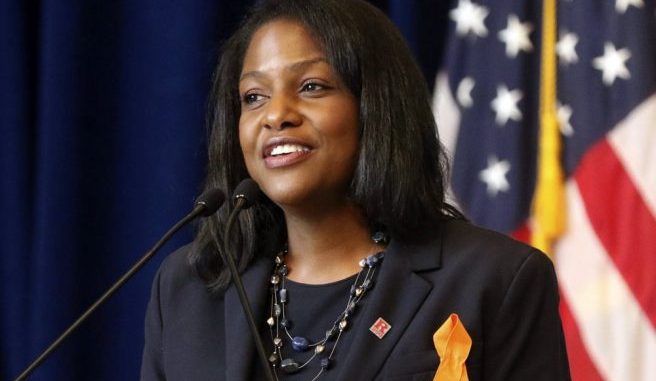 OAN Newsroom
UPDATED 2:25 PM PT – Tuesday, August 25, 2020
39-year-old Fabiana Pierre-Louis is set to become the youngest member and first Black woman ever to serve on New Jersey's Supreme Court. On Monday, a state judiciary committee confirmed her nomination and stated they were pleased to vote for a new balance on the court system.
Pierre-Louis is currently a partner at a private law firm and has worked as a federal prosecutor. She was nominated by Governor Philip Murphy back in June after showing her support for criminal justice reform.
"It is extremely humbling to be nominated," she said. "I am beyond excited and enthusiastic at the opportunity to continue the proud tradition of the Supreme Court's commitment to justice, equality and fairness."
Pierre-Louis is slated to replace Justice Walter Timpone, who will reach the mandatory retirement age of 70 this November.
The New Jersey Senate is expected to hold a final vote for her nomination on Thursday.