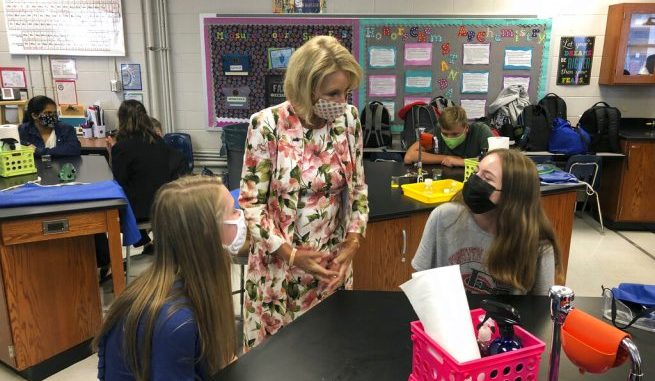 OAN Newsroom
UPDATED 5:40 PM PT – Tuesday, August 25, 2020
Education Secretary Betsy DeVos met with Georgia high school officials on Tuesday to discuss reopening plans. While speaking at Forsyth Central High School in Cumming, Georgia, DeVos stated she would like to see all children return to fulltime learning.
However, she clarified that does not mean it needs to be completely in-person.
"President Trump and I are really committed to the fact that kids need to be back to learning fulltime. But don't mistake learning fulltime for suggesting that every single student needs to be 100% in person in school. We need to give families and students choices." – Betsy DeVos, Secretary of Education
Earlier this month, the Department of Homeland Security issued guidance recommending states designate teachers as "critical infrastructure workers."
So far, Tennessee has allowed school districts to make that designation and South Carolina has signaled it may do the same.