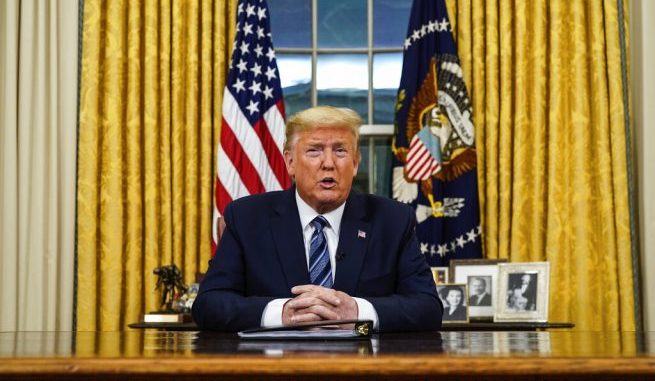 OAN Newsroom
UPDATED 1:35 PM PT – Sunday, August 23, 2020
During an exclusive interview with Mike Huckabee, President Trump painted a grim picture of a Joe Biden presidency. Ahead of this week's RNC, he claimed law and order, the sanctity of human life, and the Second Amendment will be out the window if Biden is elected this November.
He also slammed the Democrat nominee's health care policy. According to the president, socialized medicine will radically change access to quality health care and doctor selection.
When asked about criticisms of his recent tweets, he suggested Republicans need to "get tougher" to win. He pointed out his strong stance has led to major key achievements for Americans since he was elected in 2016.
"I always say the Republicans have to get tougher, so I have to speak quickly and strongly in order to win," explained President Trump. "We have to win."
He went on to blast the mainstream media for being "corrupt and fake." The president defended his use of Twitter by saying it's the only way to get truth to the American people.