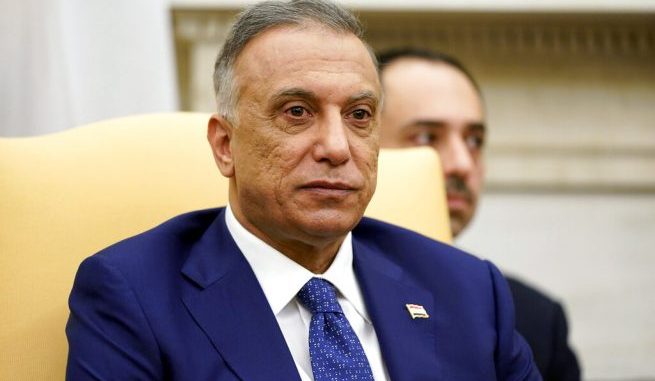 OAN Newsroom
UPDATED 10:45 AM PT – Sunday, August 23, 2020
Iraq's prime minister has vowed to crack down on violence in the southern region of the country. On Saturday, Mustafa Al-Kadhimi told residents he's seeking justice for the anti-government protesters who were killed and wounded this week.
This came after residents set fire to the entrance of a local parliament building in protest of the government's lack of response to the violence.
Earlier in the day, Al-Kadhimi met with military and security personnel in the area to plan how to tackle the regional unrest. He also recently visited the White House to discuss the future of Iraq-U.S. relations.
President @realDonaldTrump welcomed Prime Minister Mustafa Al-Kadhimi of Iraq to the White House today—the Iraqi leader's first visit since assuming office in May.

America is leading the way to a more peaceful and prosperous Middle East!

1600 Daily: https://t.co/A68ueVC88u pic.twitter.com/akh8xlHuGZ

— The White House (@WhiteHouse) August 21, 2020
"This is a message to all criminals and killers: this is a new government that is working to establish the prerequisites of security," stated the prime minister. "I'd like to tell everyone who carries a weapon, contrary to the government laws, they won't escape punishment and the killers will be brought to justice very soon."
Residents have claimed the previous government touted empty promises. They are hoping Al-Kadhimi remains true to his word.