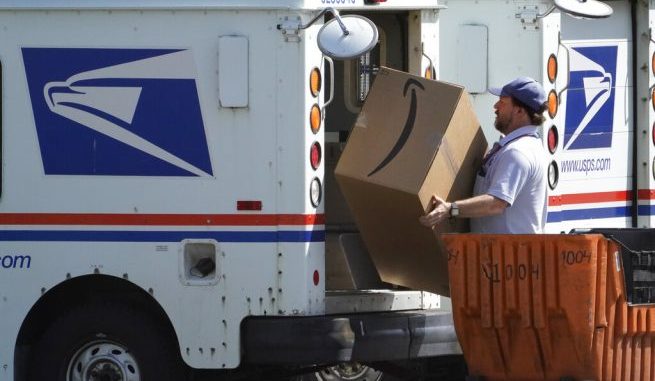 OAN Newsroom
UPDATED 9:30 AM PT – Sunday, August 23, 2020
Amid concerns about mail-in voting this election, Democrats are pushing to provide additional funding for the U.S. Postal Service. The issue prompted concerns from both parties, but many GOP lawmakers opposed the Democrats' proposed legislation.
During Saturday's congressional hearing, Republicans voiced concerns over the "Delivering for America Act," which would give $25 billion to the agency.
Rep. Andy Biggs (R-Ariz.) cited Democrats' attacks on Postmaster General Louis DeJoy as an ironic reason to provide more funding. He further suggested they are throwing money at a problem that does not exist.
"You're going to give the postmaster general an additional $25 billion," stated Biggs. "You don't trust him, but you're going to give him $25 billion dollars, when he already has $15 billion cash on hand and $10 billion credit."
Congressman Greg Pence (R-Ind.) called the vote a waste of time and accused Democrats of misleading Americans.
"We need to stop wasting time on a sham political vote like HR 8015," he said. "In reality, House Democrats are the ones trying to scare the American people, blame President Trump, and yes, undermine the 2020 election results."
According to Rep. Rob Woodall (R-Ga.), the hearing was more focused on condemning White House officials than allocating resources to the postal agency.
"You're going to hear more about Donald Trump today than you're going to hear about the Postal Service today," stated Woodall. "That's because we're not here to talk about the Postal Service, we're here for another round of attacks on President Trump."
The bill is not expected to pass the Senate and the president has already threatened a veto it. He has called the measure an overreaction to exaggerated media reports.