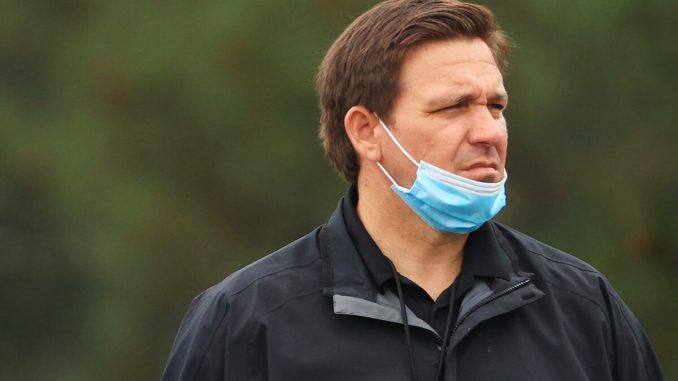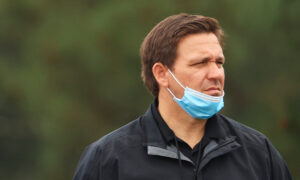 Expanded federal unemployment benefits that were implemented during last year's pandemic relief efforts are ending earlier than scheduled in Arkansas, Montana, and South Carolina—and Florida is expected to follow suit as Republican governors nationwide respond to pleas from businesses to encourage Americans to return to work.
"We absolutely can put more people to work," Florida Gov. Ron DeSantis (R) told reporters during a press conference Wednesday, announcing that Floridians receiving the $300 weekly extra payments will soon have to provide proof that they're actively looking for a job.
The Republican governor signaled that he would soon follow a similar push from other GOP states in encouraging Americans to return to work.
Arkansas Gov. Asa Hutchinson (R) has said that by the end of June his state would no longer participate in the extended weekly unemployment benefits under the Biden administration's new $1.9 trillion stimulus plan—three months earlier than its expiration.
Earlier, the Republican governors of Montana and South Carolina announced similar plans, claiming that these benefits have discouraged people from returning to the workforce and have become a drag on the recovery.
GOP Texas lawmaker Kevin Brady meanwhile has said he expects more states will follow suit, accusing the White House of being "in denial" that many businesses are struggling to hire more people.
"Normally when you're getting unemployment, the whole idea is that's temporary, and you need to be looking for work to be able to get off unemployment," DeSantis said of the matter. "It was a disaster, so we suspended those job search requirements. I think it's pretty clear now, we have an abundance of job openings."
"The demand is there. Businesses want to hire more people, and I think we can go in that direction very soon," he added.
It comes as U.S. jobs growth for April was far lower than what the market had predicted. According to the Bureau of Labor Statistics, the U.S. economy added 266,000 jobs last month versus an estimate of 1 million. The unemployment rate rose to 6.1 percent from 6 percent in March.
Nearly 40 percent of workers could make more on unemployment at the $300 level than they would earn by returning to work, according to American Action Forum, a center-right policy institute.
The economy is still 8.2 million jobs below pre-COVID levels.
Businesses and organizations, including the U.S. Chamber of Commerce, one of the largest business lobbying groups, have called on the Biden administration to end the unemployment benefits.
It's "clear that paying people not to work is dampening what should be a stronger jobs market," the group said.
However, President Joe Biden, when asked by a reporter whether the enhanced unemployment benefits had had any effect on the weak job numbers, said, "No, nothing measurable."
Democrats have said that companies aren't offering high-enough wages or subsidized childcare programs, while some say that last month's job report suggests that Congress needs to pass Biden's infrastructure bills.
In an interview with CBS on Sunday, Commerce Secretary Gina Raimondo said the expanded jobless benefits have been a "lifeline of survival" for the unemployed during the CCP (Chinese Communist Party) virus pandemic. The CCP virus is commonly known as the novel coronavirus.
The White House didn't immediately respond to a request for comment.
Emel Akan contributed to this report.