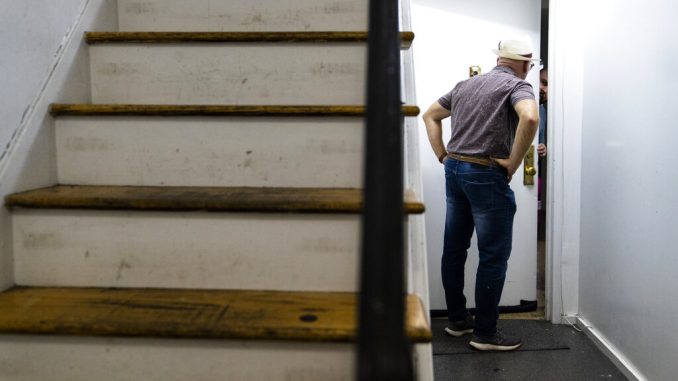 OAN Newsroom
UPDATED 8:26 AM PT – Monday, August 30, 2021
As activists mount pressure against Democrats to legislate an eviction moratorium, many landlords are severely struggling because of the previous CDC rule. For instance, Brandie LaCasse owns three properties in Upstate New York that she has rented out over the years. According to a report Friday, the Air Force veteran is now homeless because of an inability to evict non paying tenants.
LaCasse said she, like many, hit hard times during the onset of the COVID-19 pandemic. She tried to evict one of her tenants who stopped paying rent, so she would continue to have a home. However, they have refused to vacate. LaCasse and her daughter have since been cycling between living at friends houses and living in their car. Over $20,000 in unpaid rent have effectively thrust the single mother into homelessness.
"I don't understand how they can give my private property to somebody to live for free," said the Air Force veteran. "I bought that property. I fixed it up with my blood, sweat and tears. I invested in these properties, never thinking I wouldn't have a place to live."
With the termination of the federal moratorium by the Supreme Court, what landlords can do next is up in the air. Many states have their own moratoria and in New York, Democrat Gov. Kathy Hochul is promising a special legislative session to extend the moratorium in the Empire State.
Reports show that nearly 10 percent of landlords have received less than half of rent owed since the CDC first implemented the cancellation of evictions. Small landlords like LaCasse are estimated to have borne the brunt of the losses.
Lucinda Lilley, President of the Southern California Rental Housing Association, said landlords are punished the most by the moratoria. While rental assistance exists, most states have done a poor job of getting that assistance to the landlords. Since the landlords cannot evict for non payment of rent, they are left without cash or access to their property.
— National Apartment Association (@NAAhq) August 27, 2021
Lilley said the system is broken because it binds small landlords so heavily.
"There are so many rental property owners, housing providers, who are independent rental owners," she explained. "They're not large corporations and when they don't receive rent, they still have to find a way to pay their mortgage for the property…there's been no relief for them on that particular front."
With the Supreme Court ruling six-to-three to overturn the CDC's moratorium, some landlord groups say they feel relieved. However, the ruling doesn't mean landlords should be complacent. Many have said it's time for state and local governments to disperse federal rent relief funds.